Terry Bennett - Personal Photo Page
January 2012
All shots taken with my Canon Powershot SX210IS
(all photographs copyright Terry Bennett)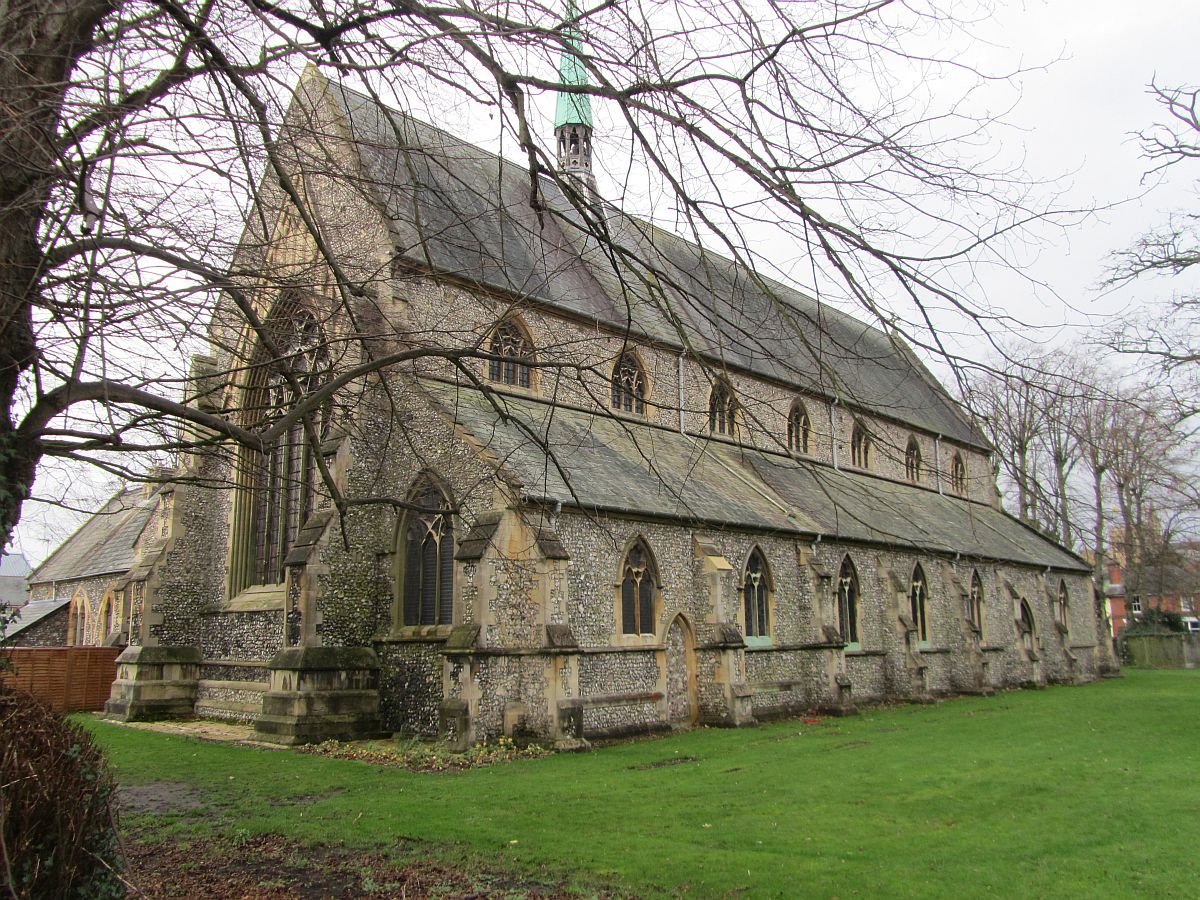 Parts of Winchester Cathedral can be traced-back for over 900 years. Holy Trinity, Winchester is, however, more modern, dating from the 19th century, but is nonetheless an impressive building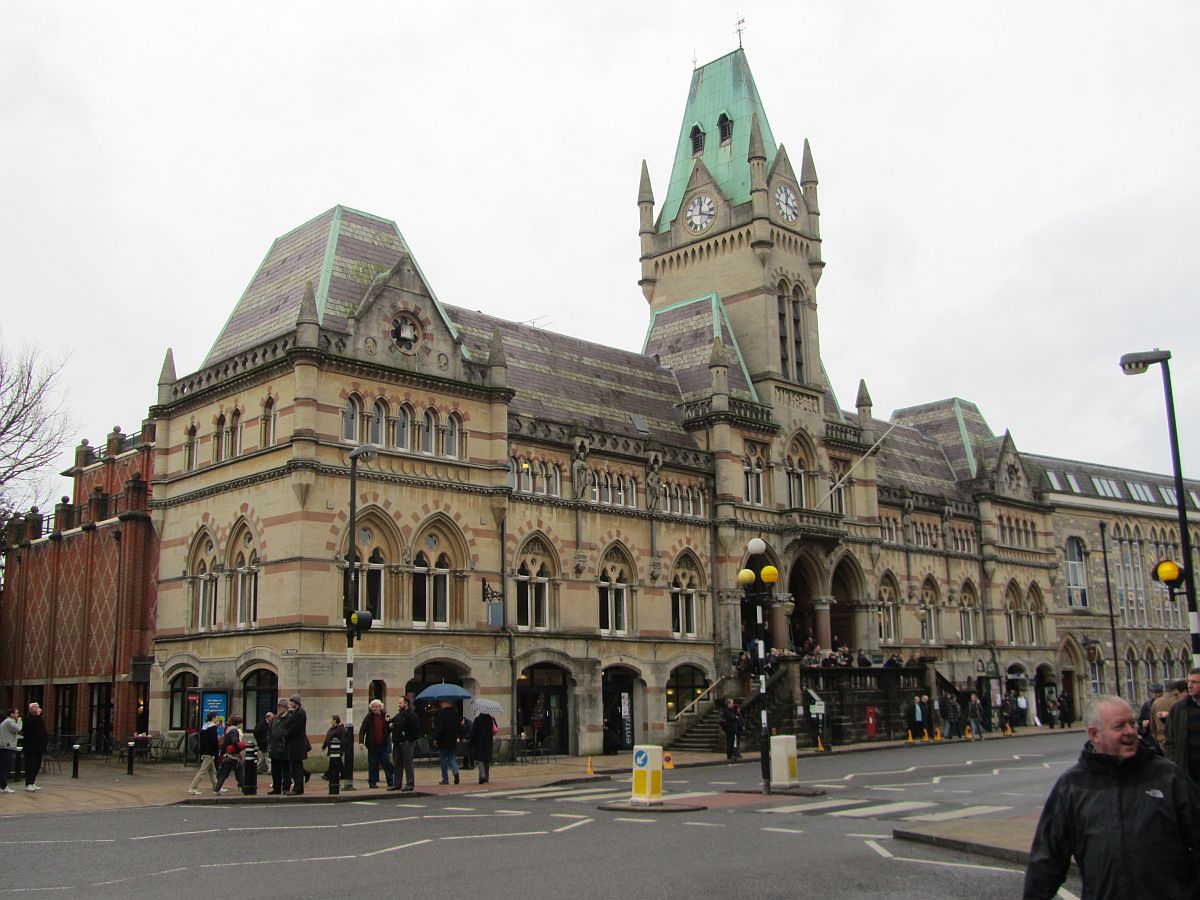 Winchester's current Guildhall was completed in 1873 at a cost of some £16,000 and provided a multi-purpose building for a number of civic amenities and functions. It has now been extensively modernised but continues to be used for a variety of purposes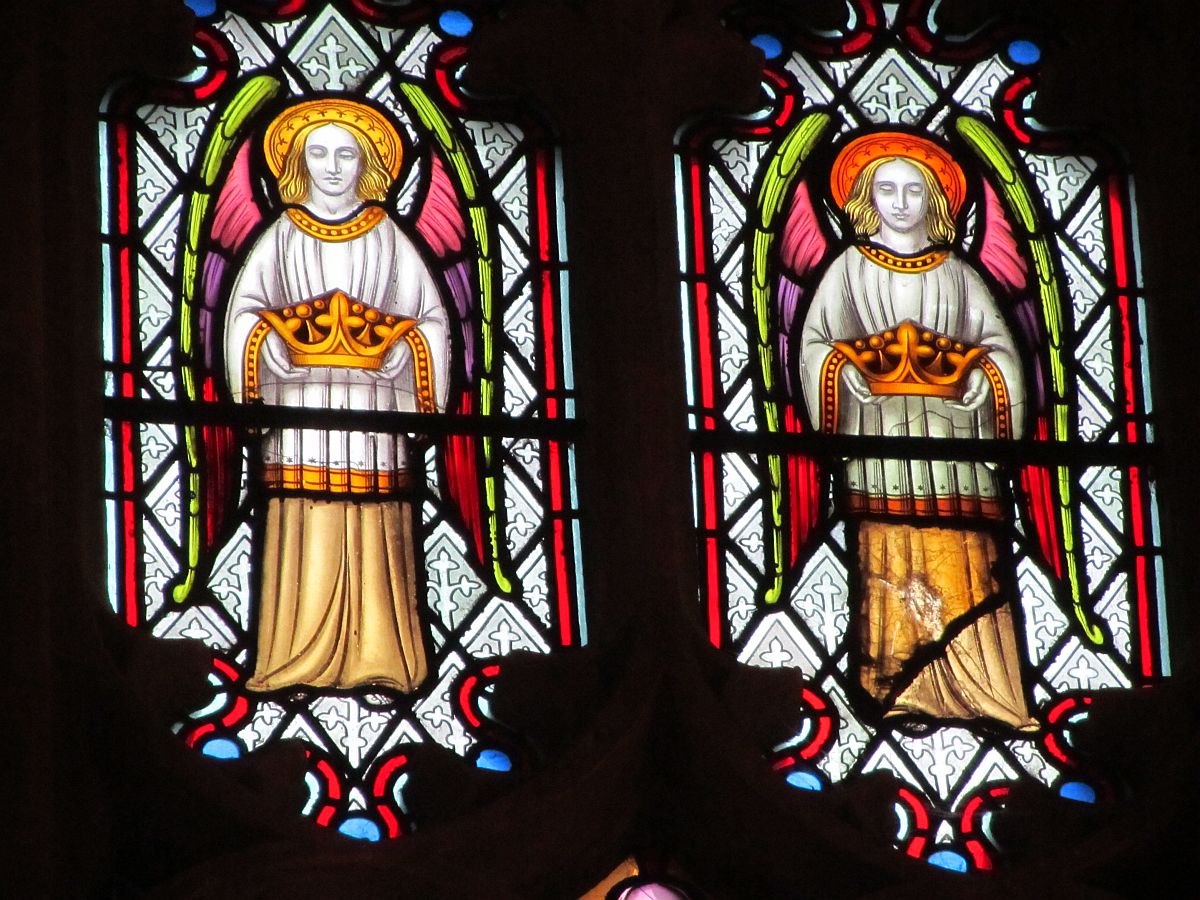 The church of St Lawrence in the Square nestles a mere stone's throw from Winchester Cathedral and is almost as old. It boasts a very impressive stained glass window behind the altar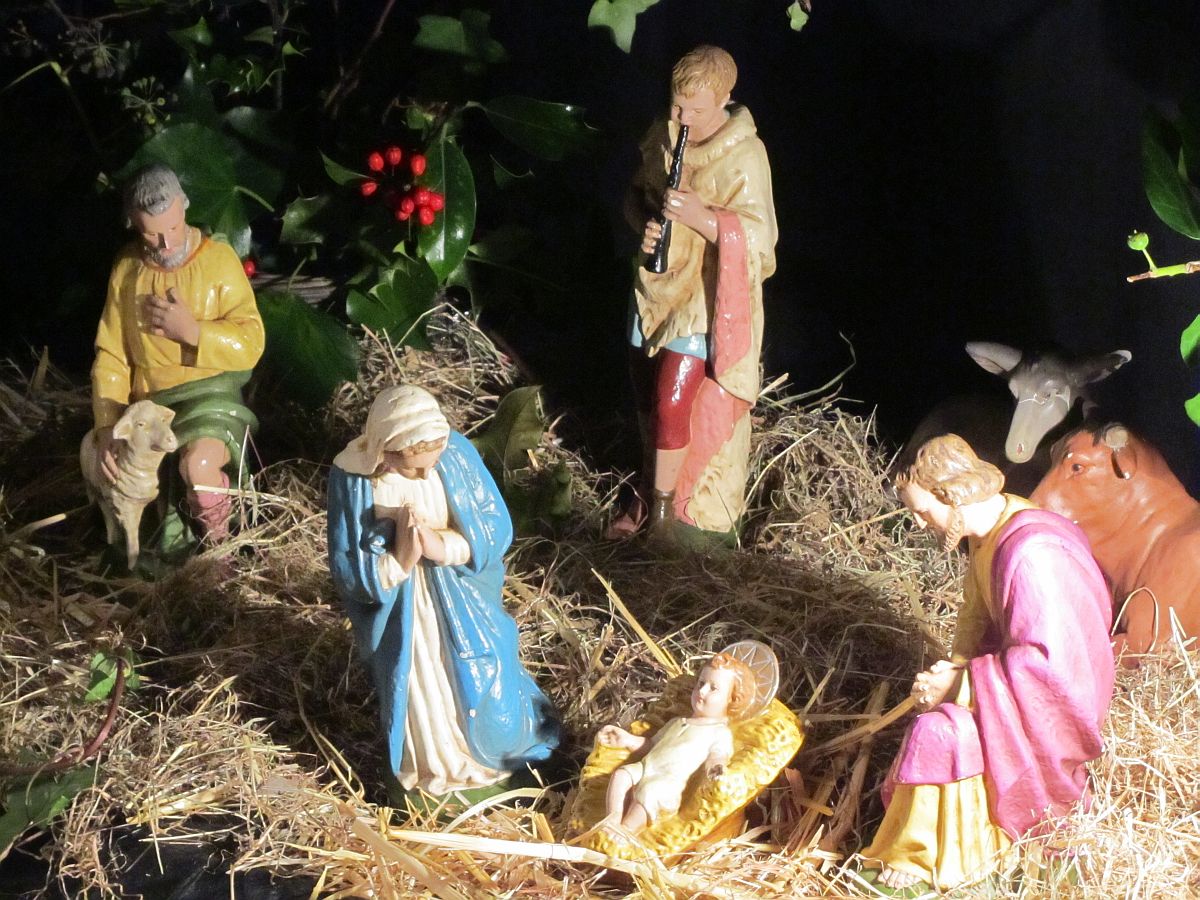 The Christmas Nativity scene at St Lawrence on the Square church, Winchester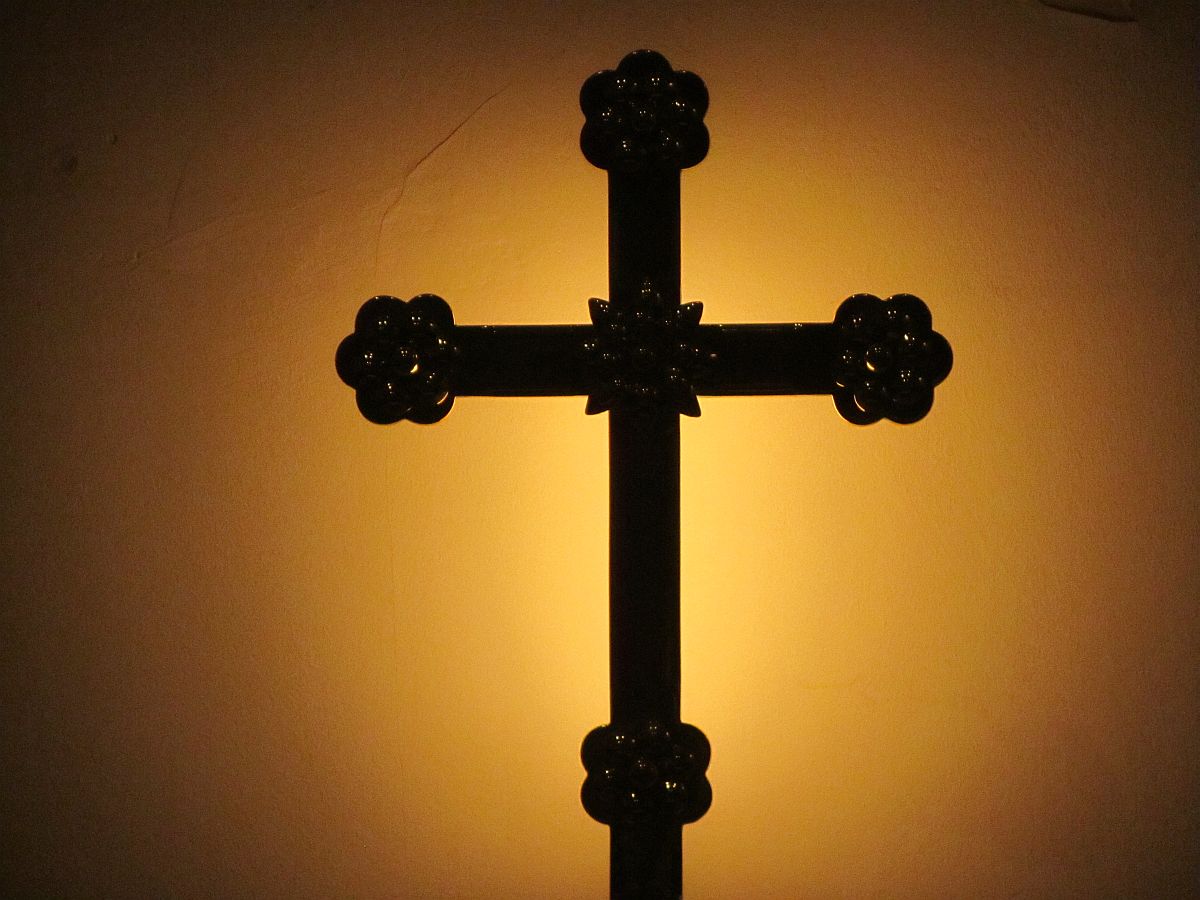 A brass Cross, again at St Lawrence in the Square, Winchester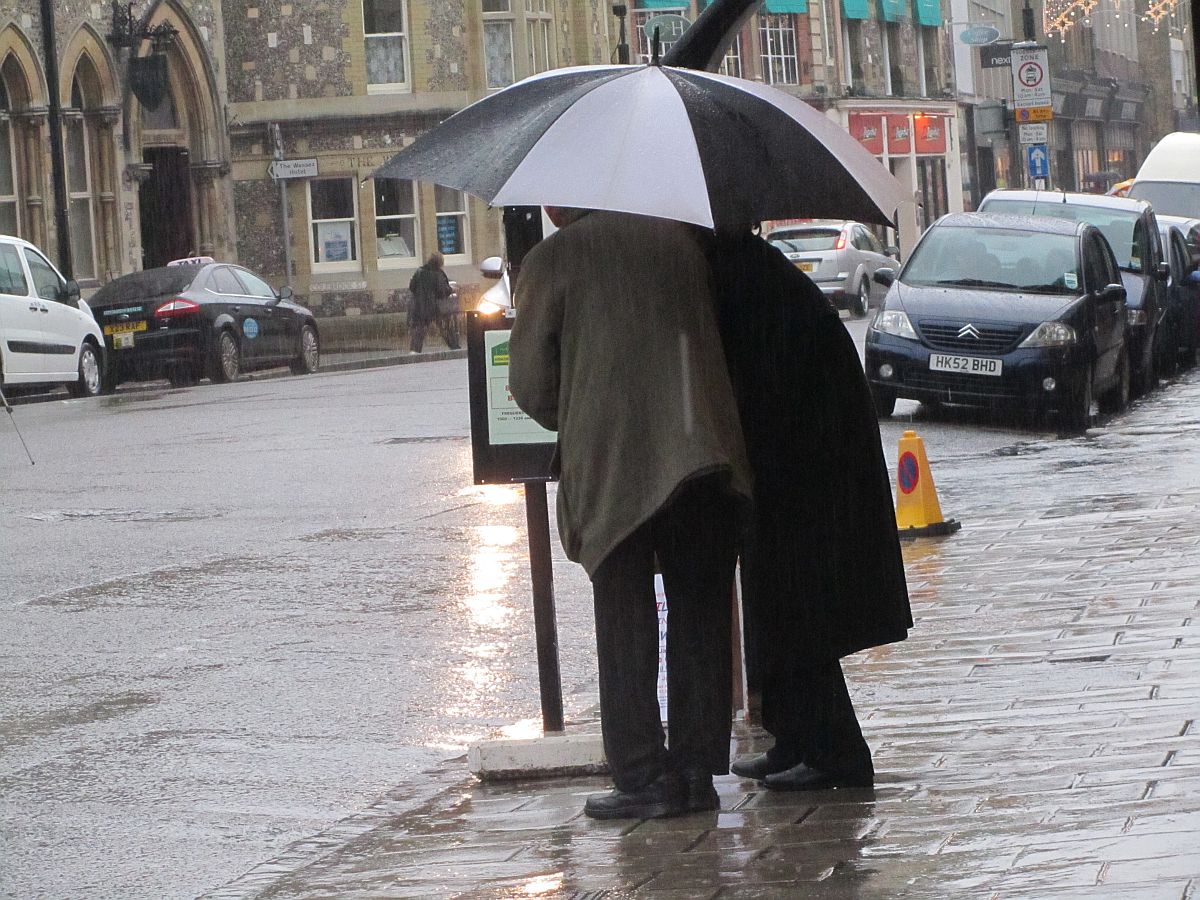 New Year's Day in Winchester has a reputation for being either wet ... or very cold ... or both. 2012's offering was wet, getting wetter as epitomised by this elderly couple waiting for a bus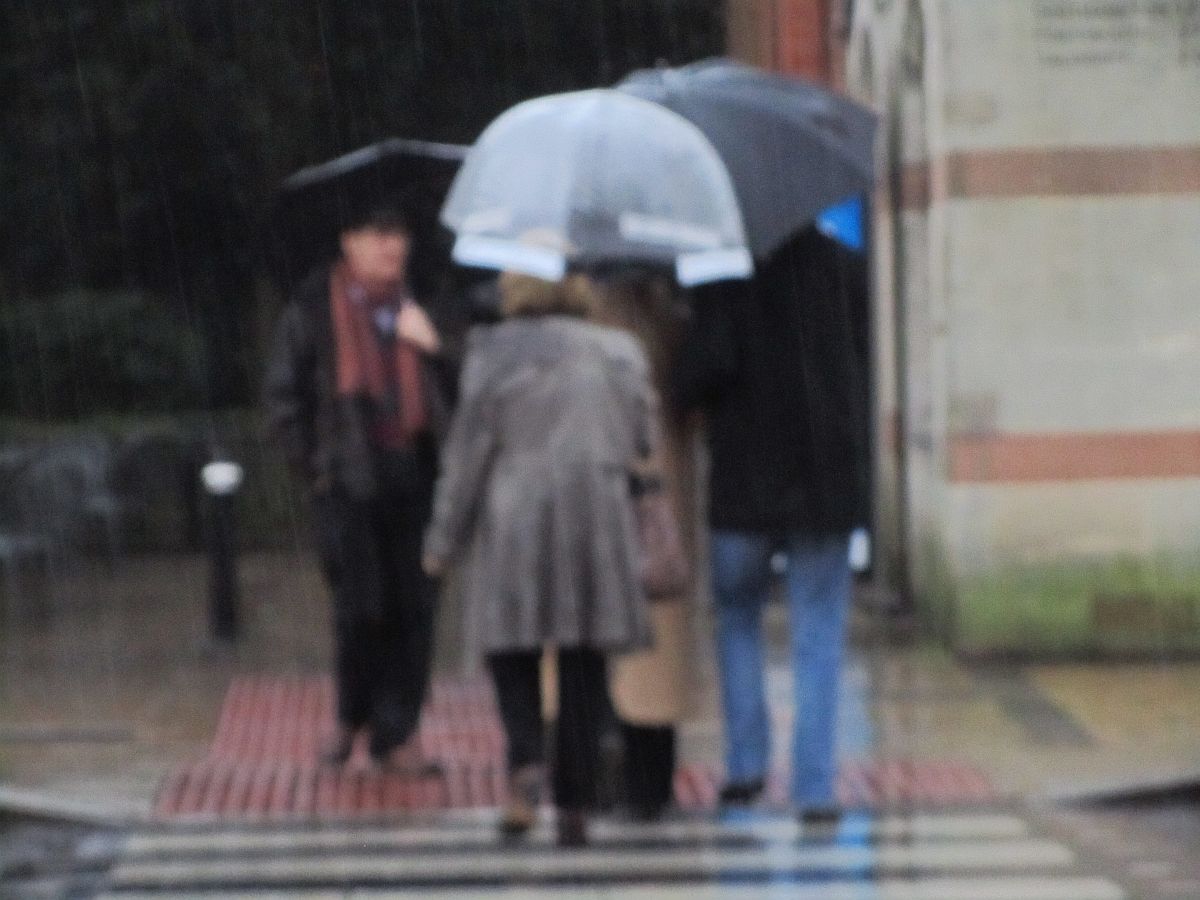 Clever use of soft focus or just blurred? You decide!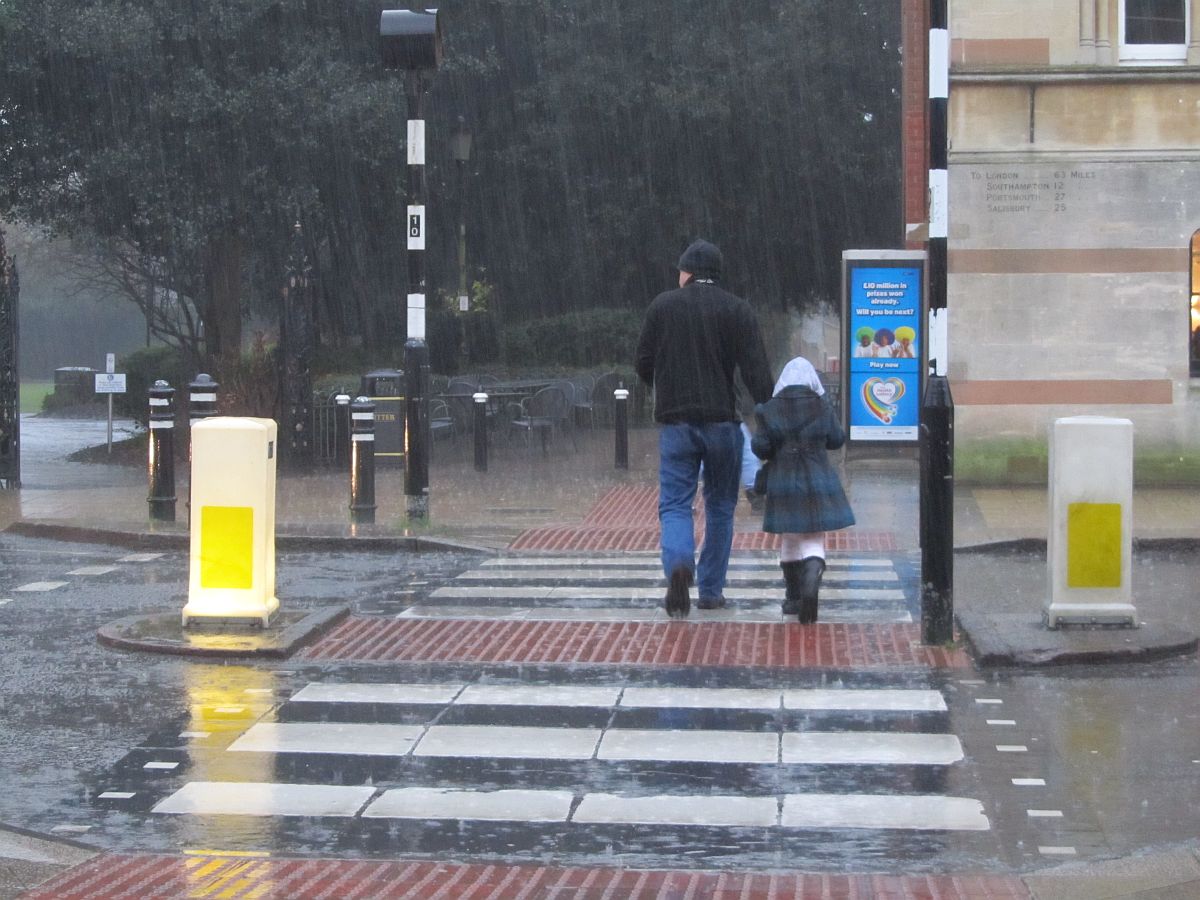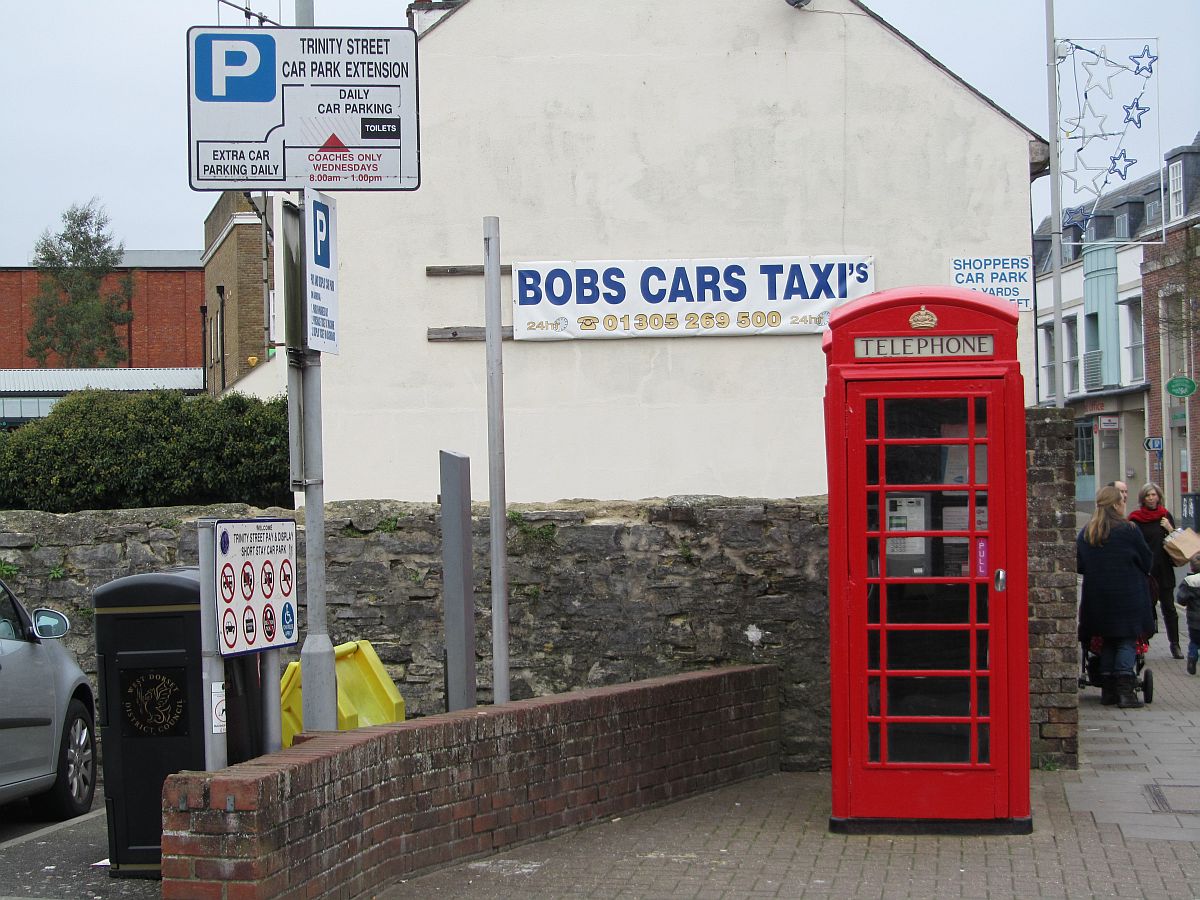 My current 'favourite' (in terms of awfulness) grammatically-flawed sign is helpfully provided by a taxi firm in Dorchester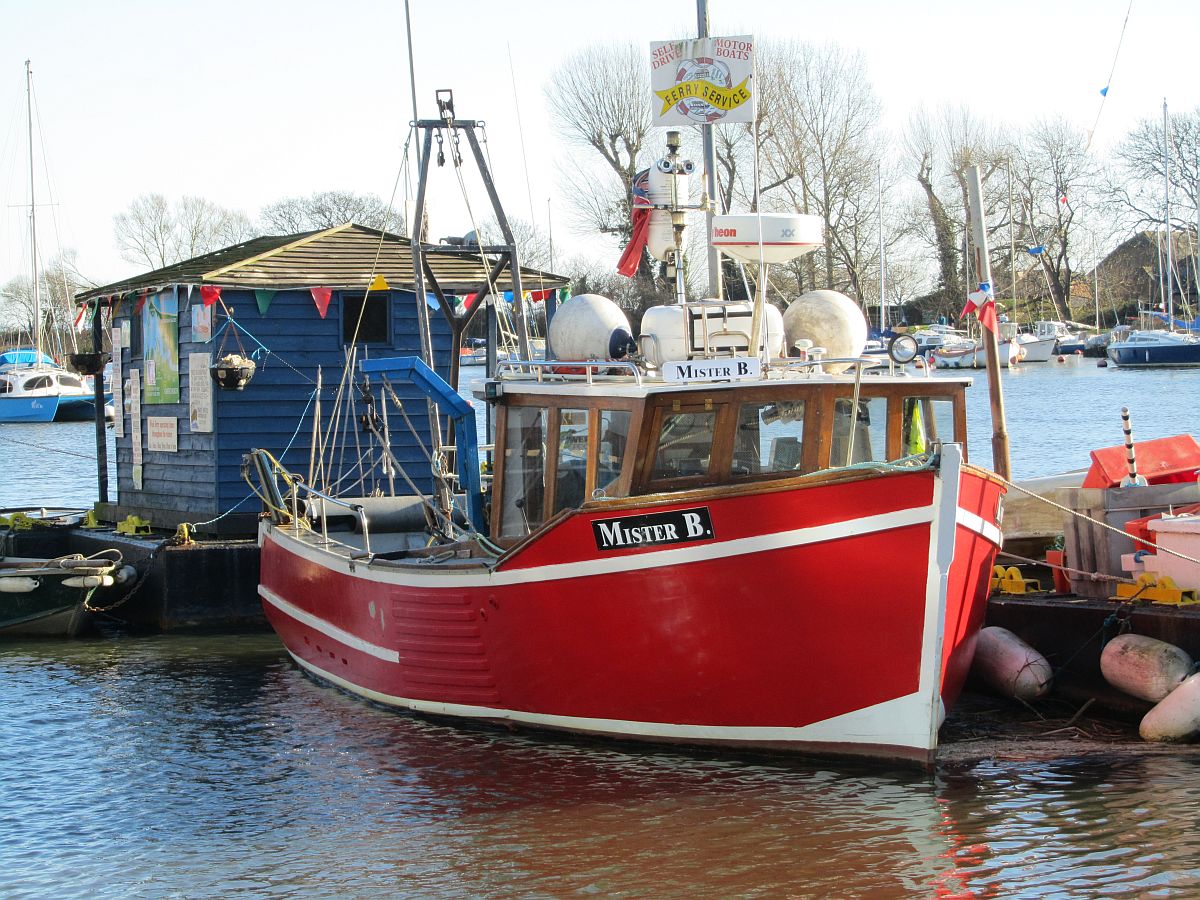 The River Stour empties into Christchurch Harbour which has become a local beauty spot and recreational area. 'Mister B' is moored adjacent to the river ferry which provides a short hop across the Stour for foot passengers wanting a more direct route to the residential developments around Wick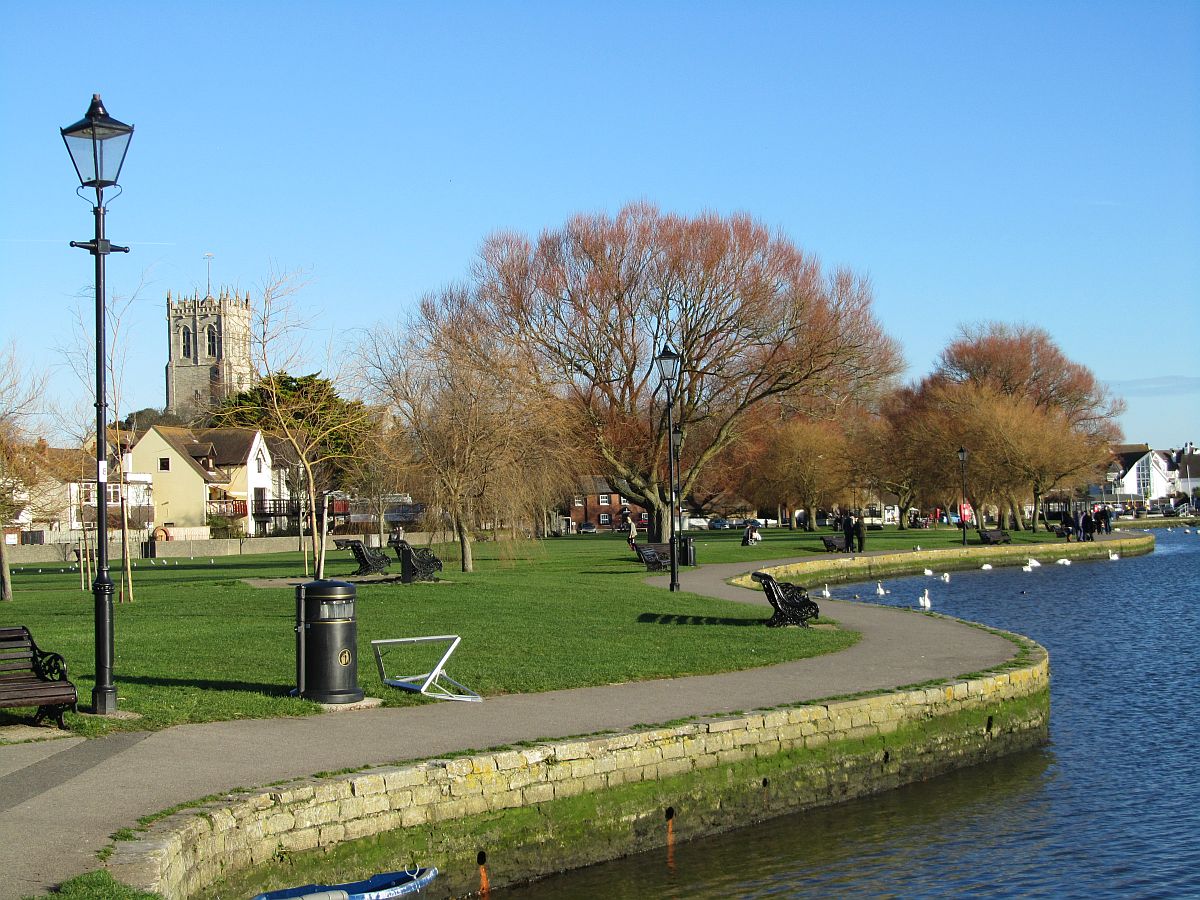 The pleasant waterfront around Christchurch Harbour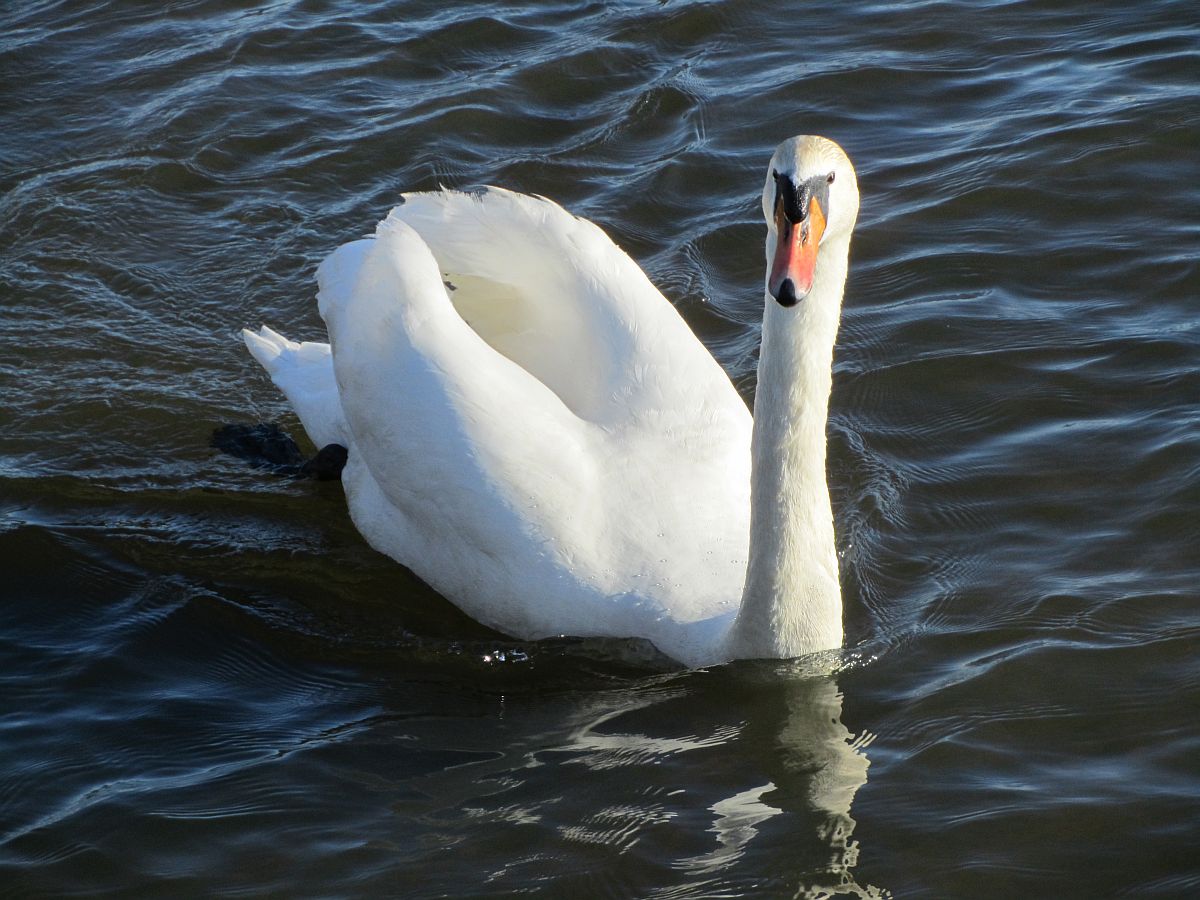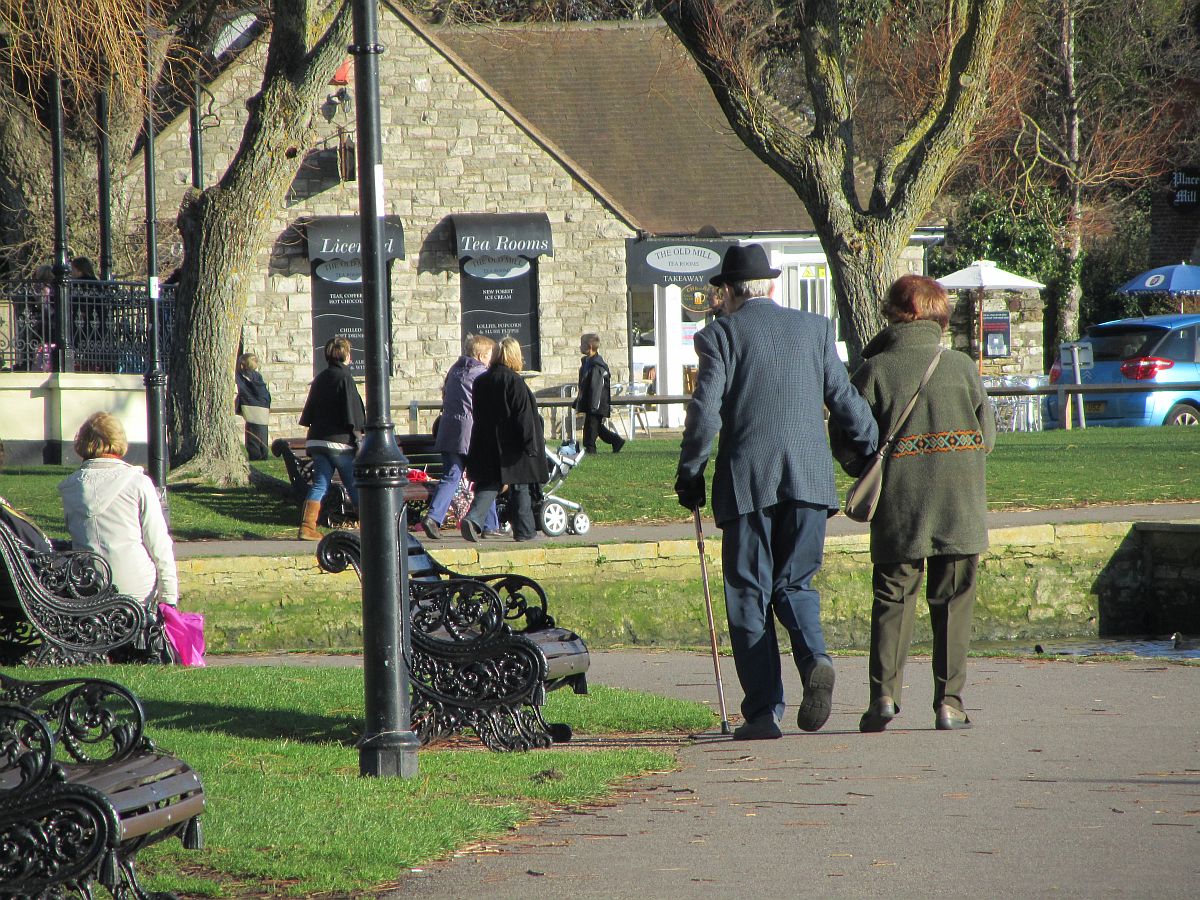 Walkers taking advantage of an unseasonally warm January afternoon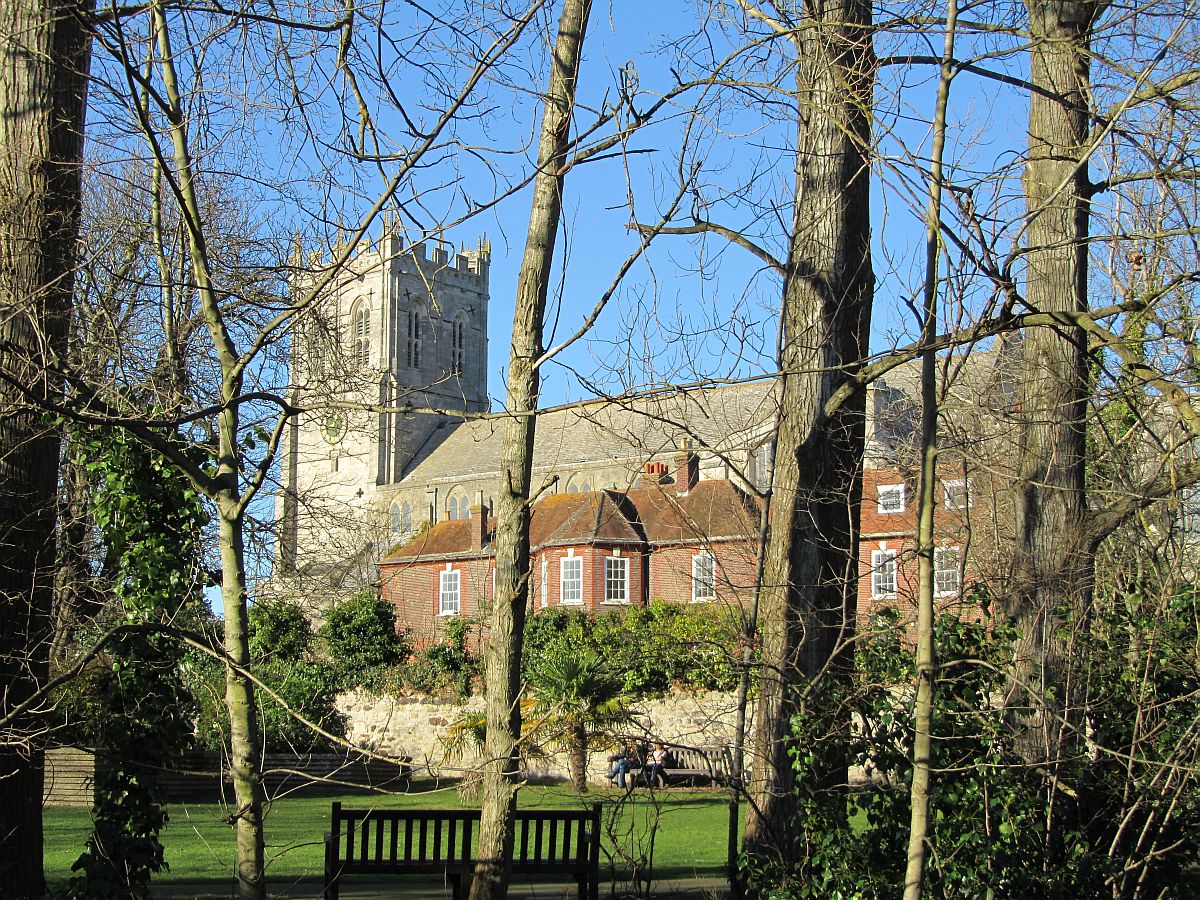 Christchurch Priory (completed during the 16th century) seen from the south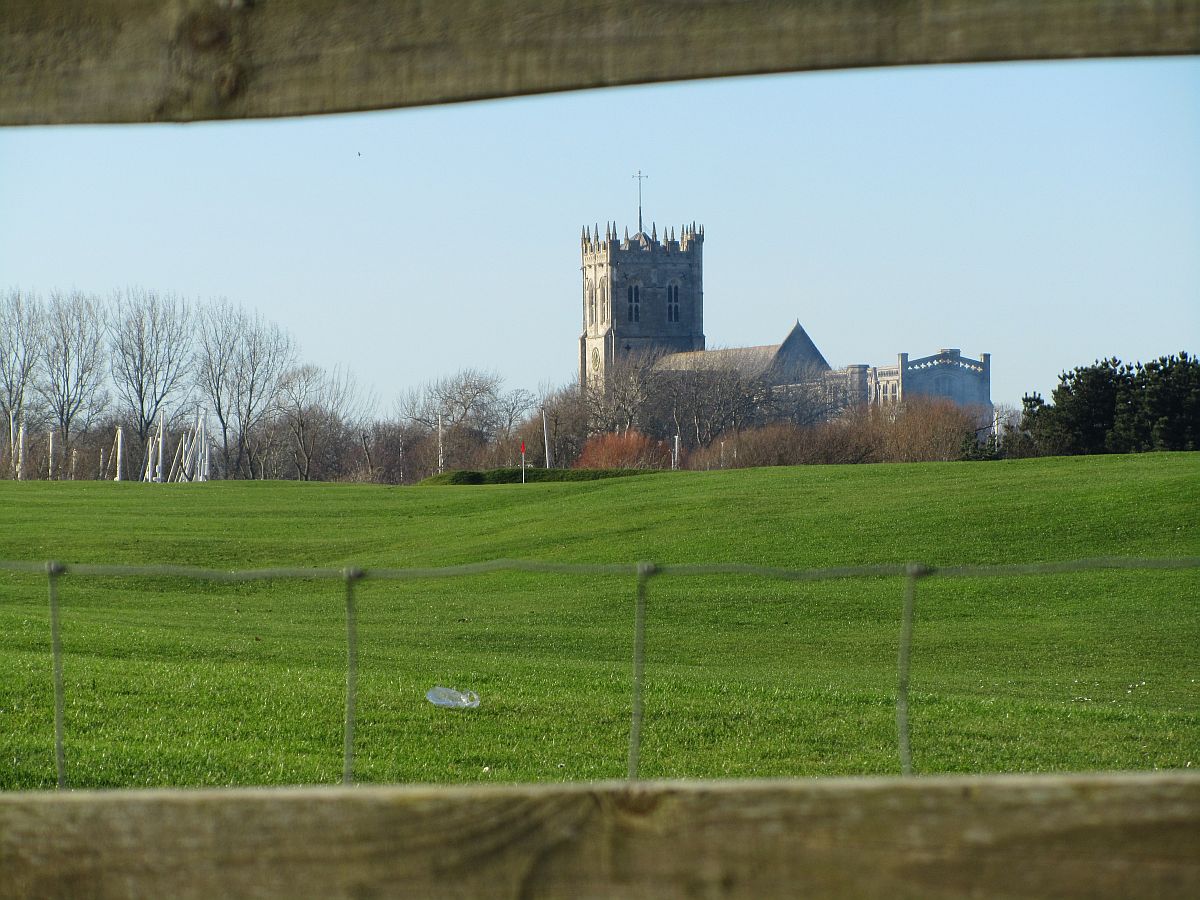 Christchurch Priory viewed from the east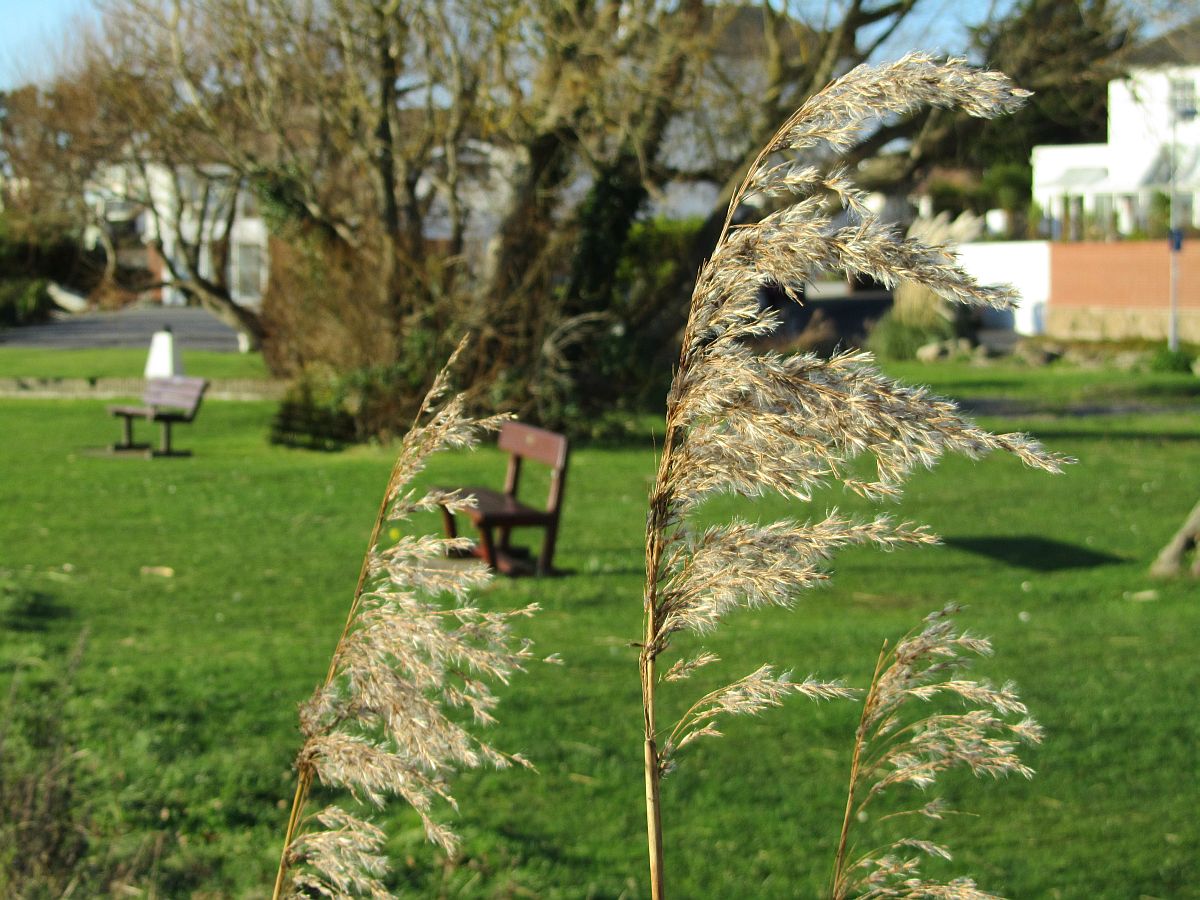 River Reeds at Mudeford Quay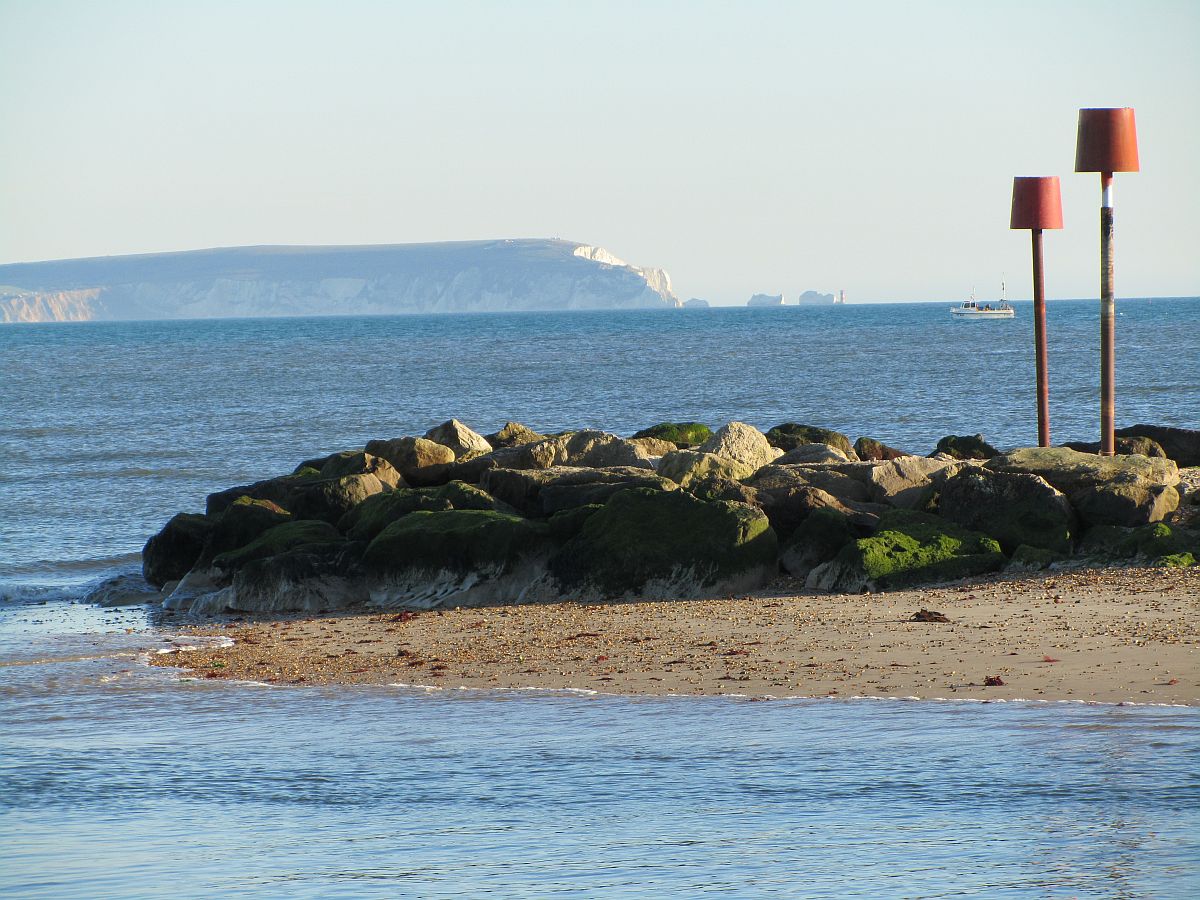 The extreme end of the Hengistbury Head sandspit is a mere few yards from Mudeford Quay but is separated by a deep, fast-flowing channel allowing the Stour and Christchurch Harbour to empty into the sea. The 5.5 mile walk around can be avoided during the summer months by using a ferry which bridges the short gap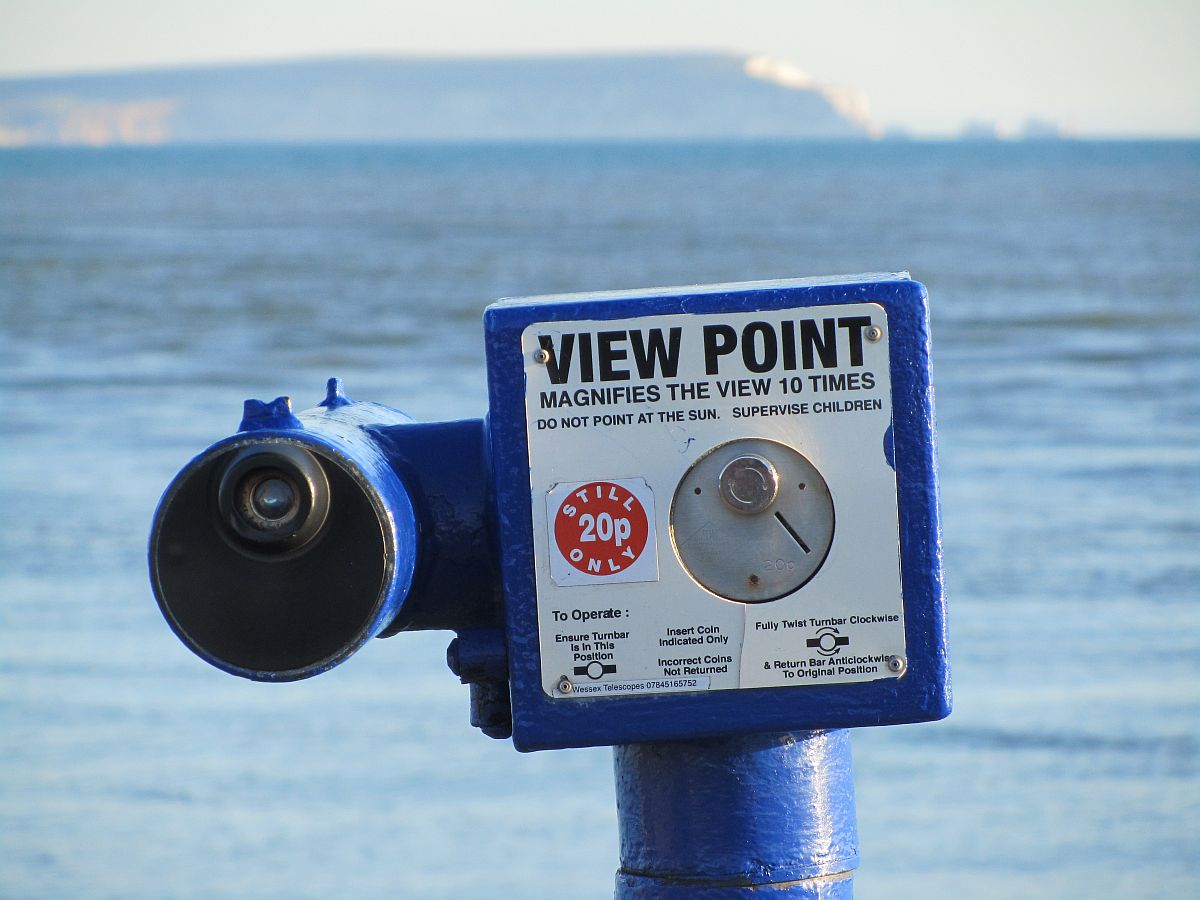 Still only 20p! This telescope at Mudeford Quay allows great views of The Needles and the western tip of the Isle of Wight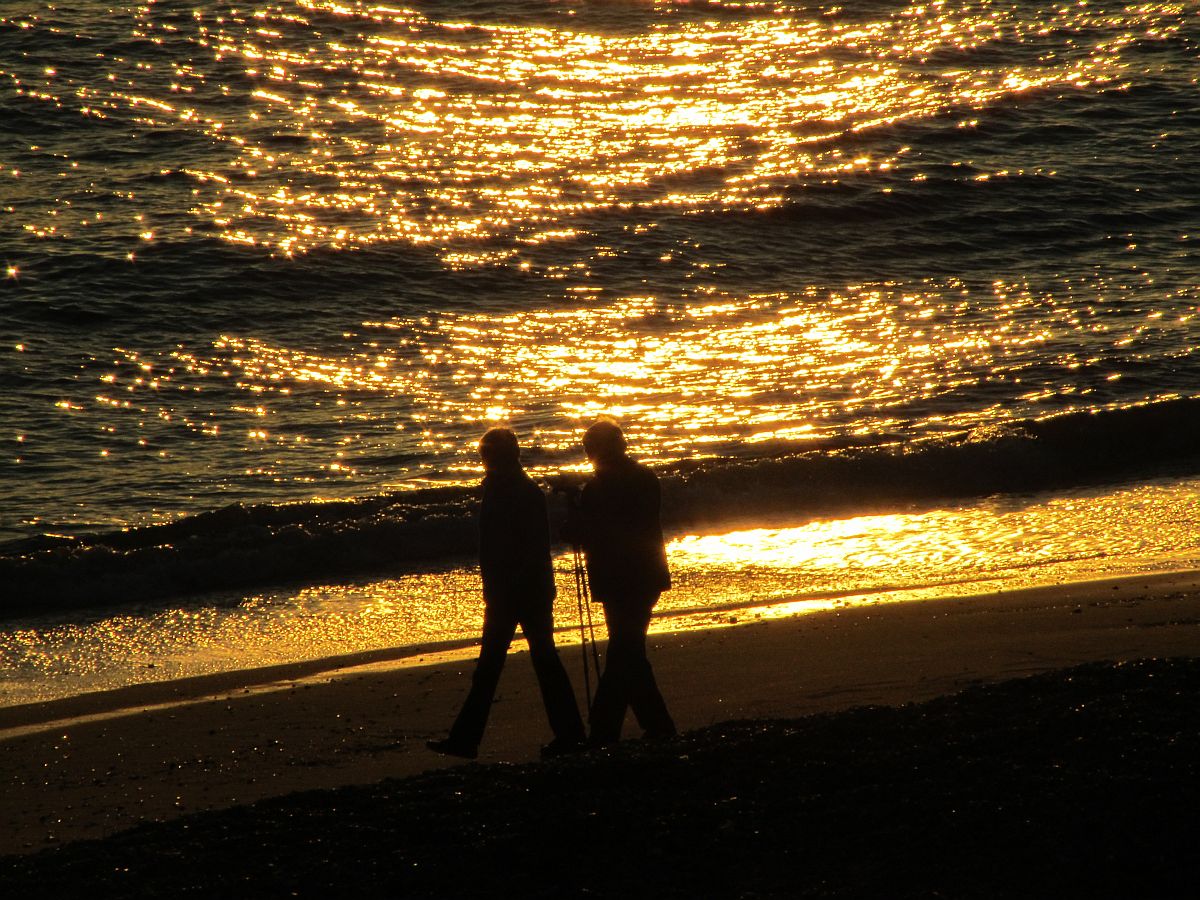 By 4pm on a January afternoon the sun is sufficiently low to provide attractive reflections and warm orange light. These 2 walkers are seen on the beach near Barton-on-Sea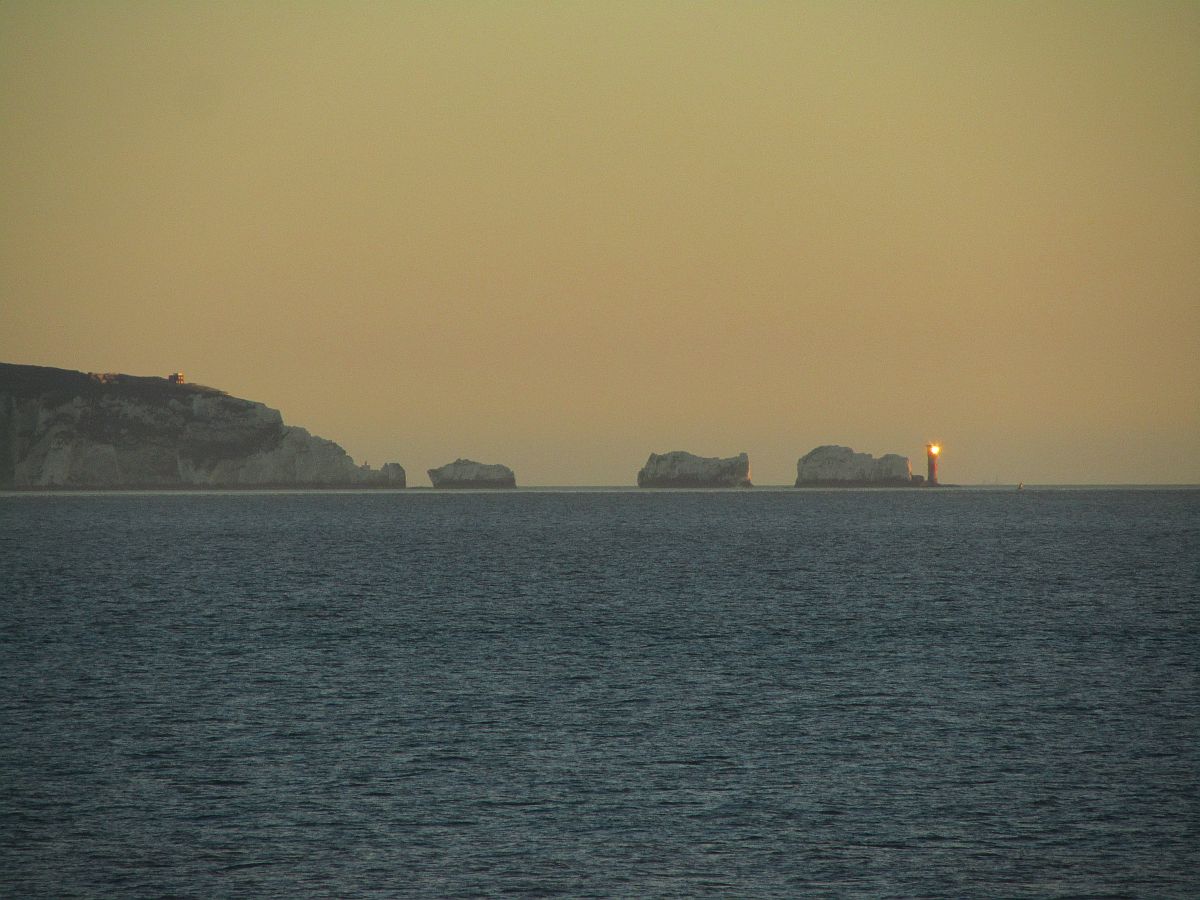 The Needles were named after a 4th chalk stack which (allegedly) collapsed in 1764, but the name has stuck. The lighthouse was built in 1859 but has been automated since 1994. It is some 109' tall and recently required £1/2M to be spent on it to prevent its collapse into the sea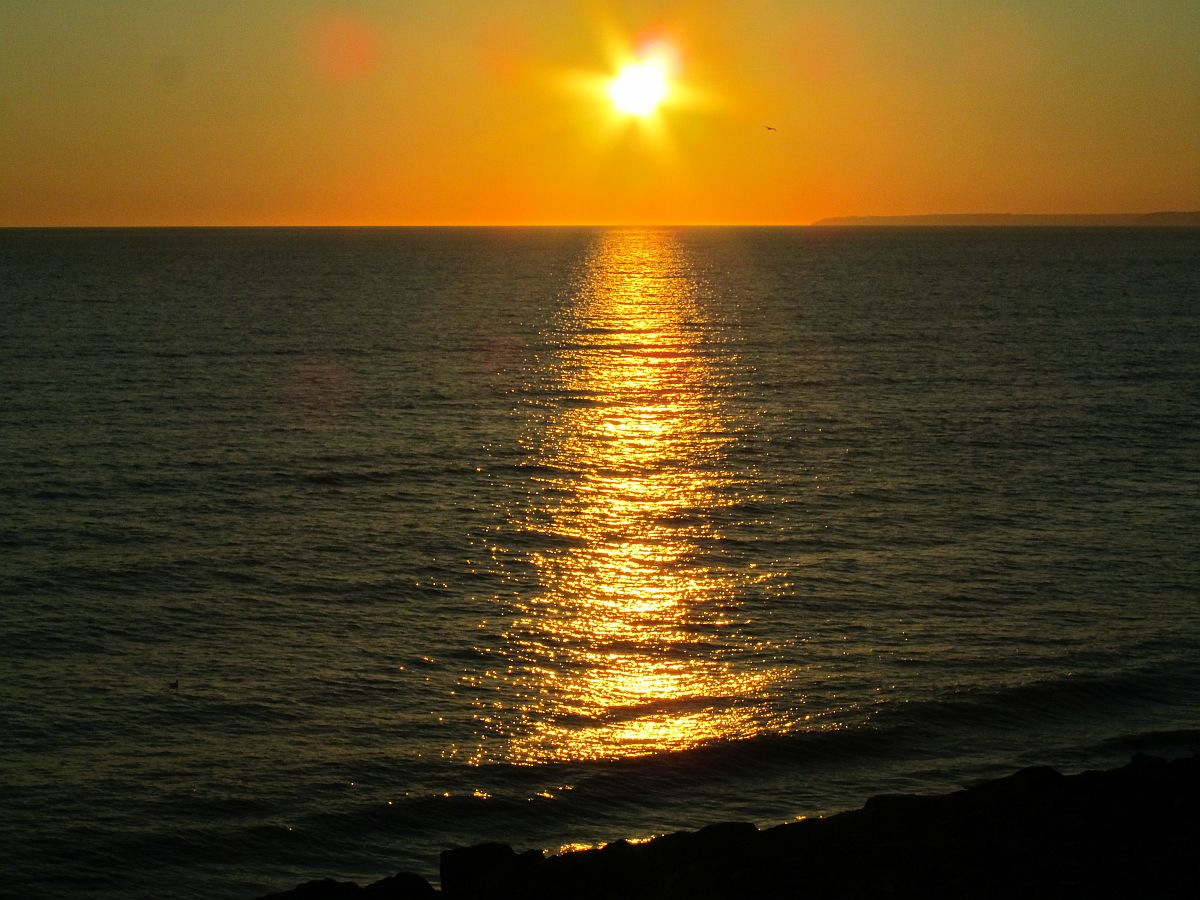 No apologies for a few 'sunset' shots on a glorious January afternoon. This one was taken at Barton-on-Sea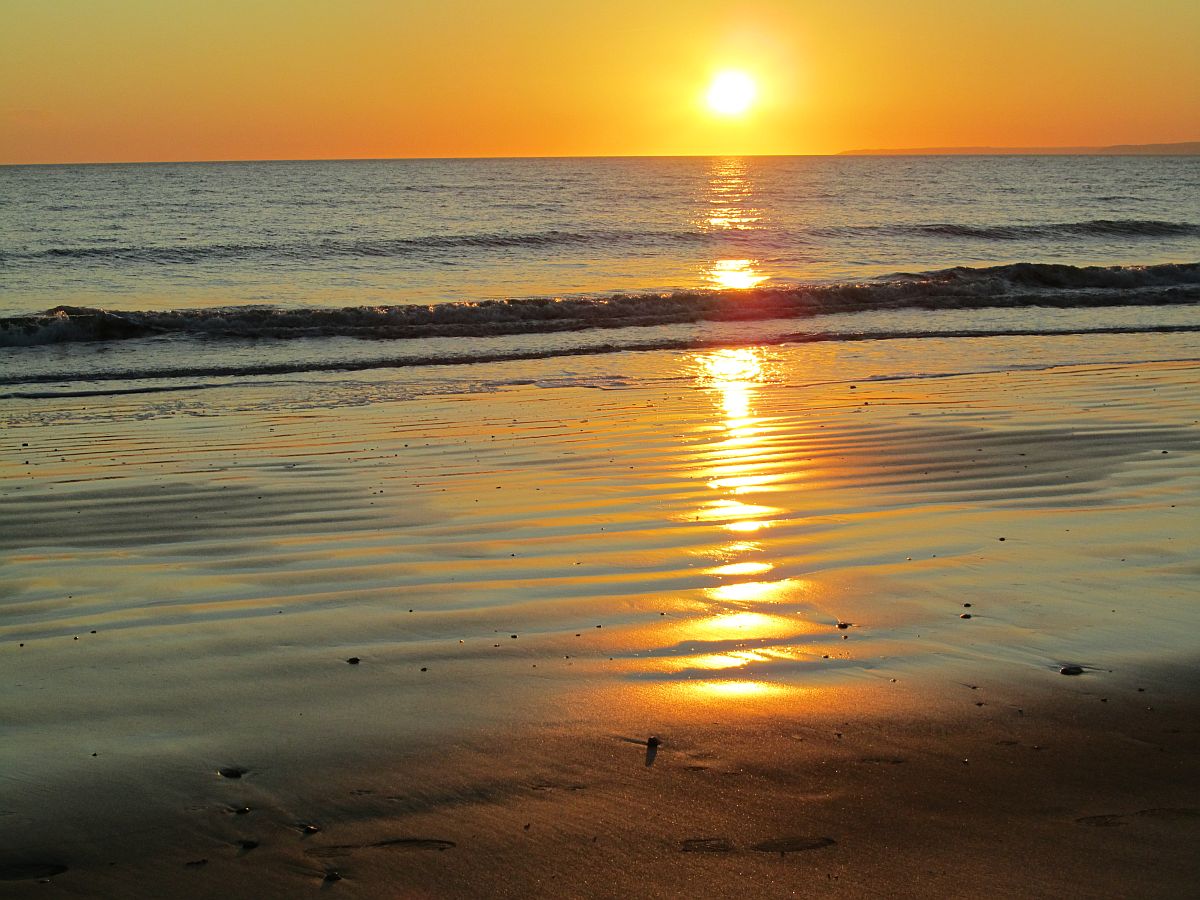 Barton-on-Sea beach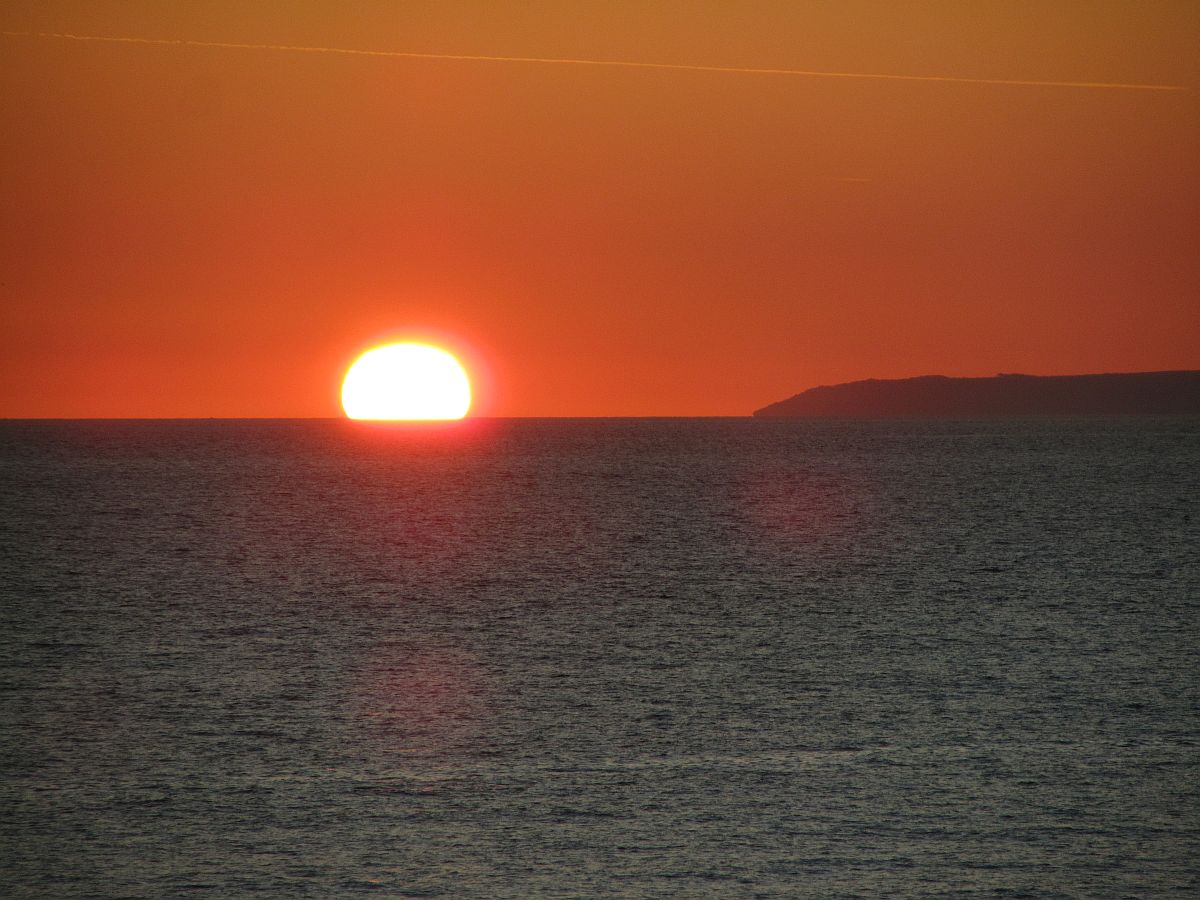 Sunset seen from Milford-on-Sea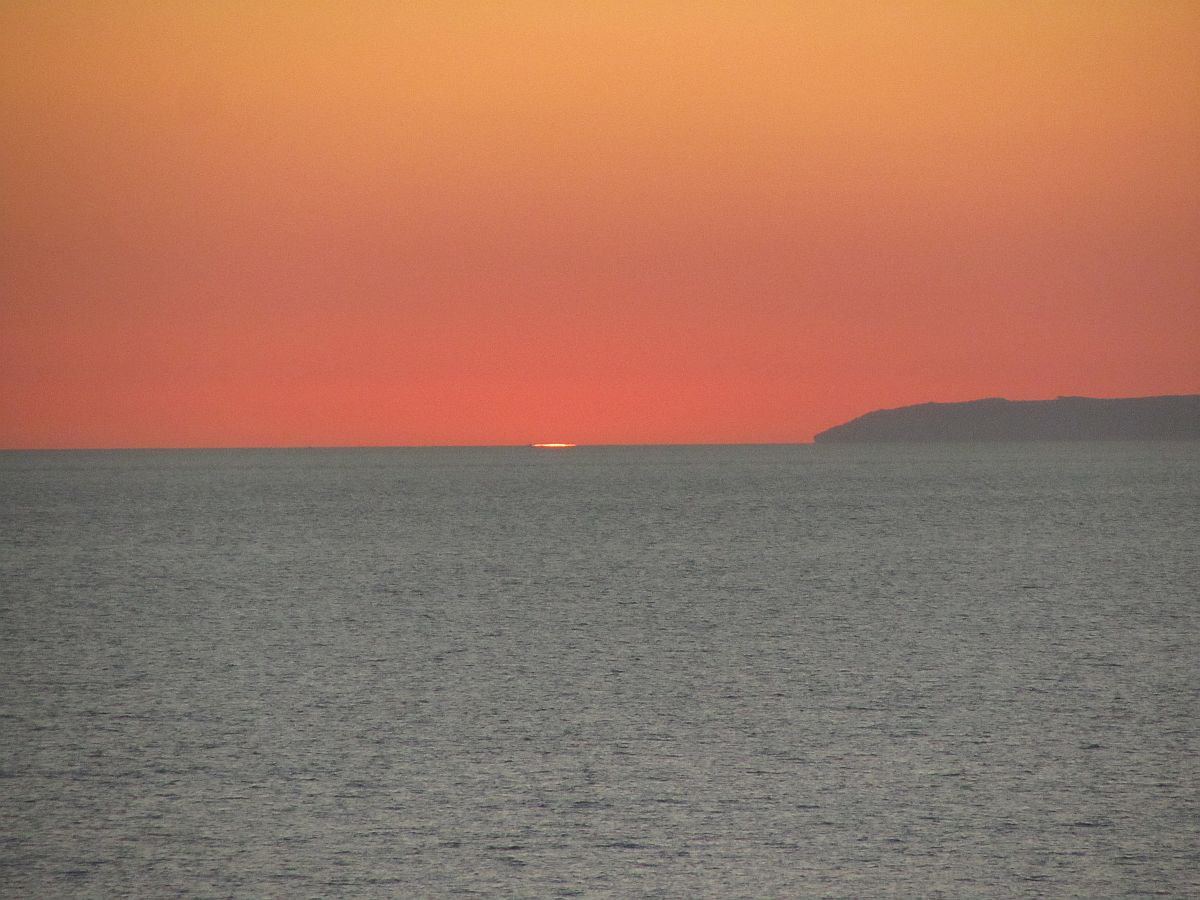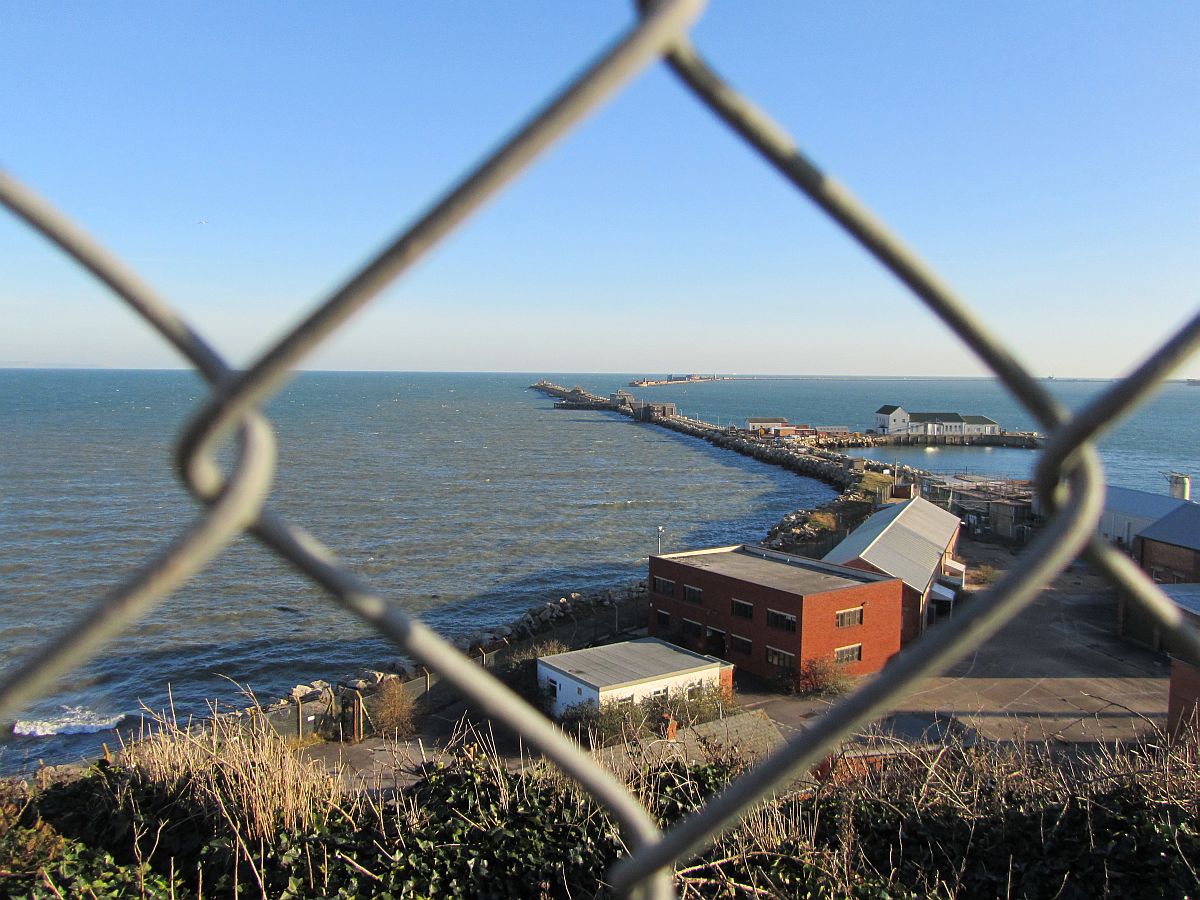 Bincleaves Groyne, completed in 1903, is situated to the south of Weymouth and forms one of the boundaries to Portland Harbour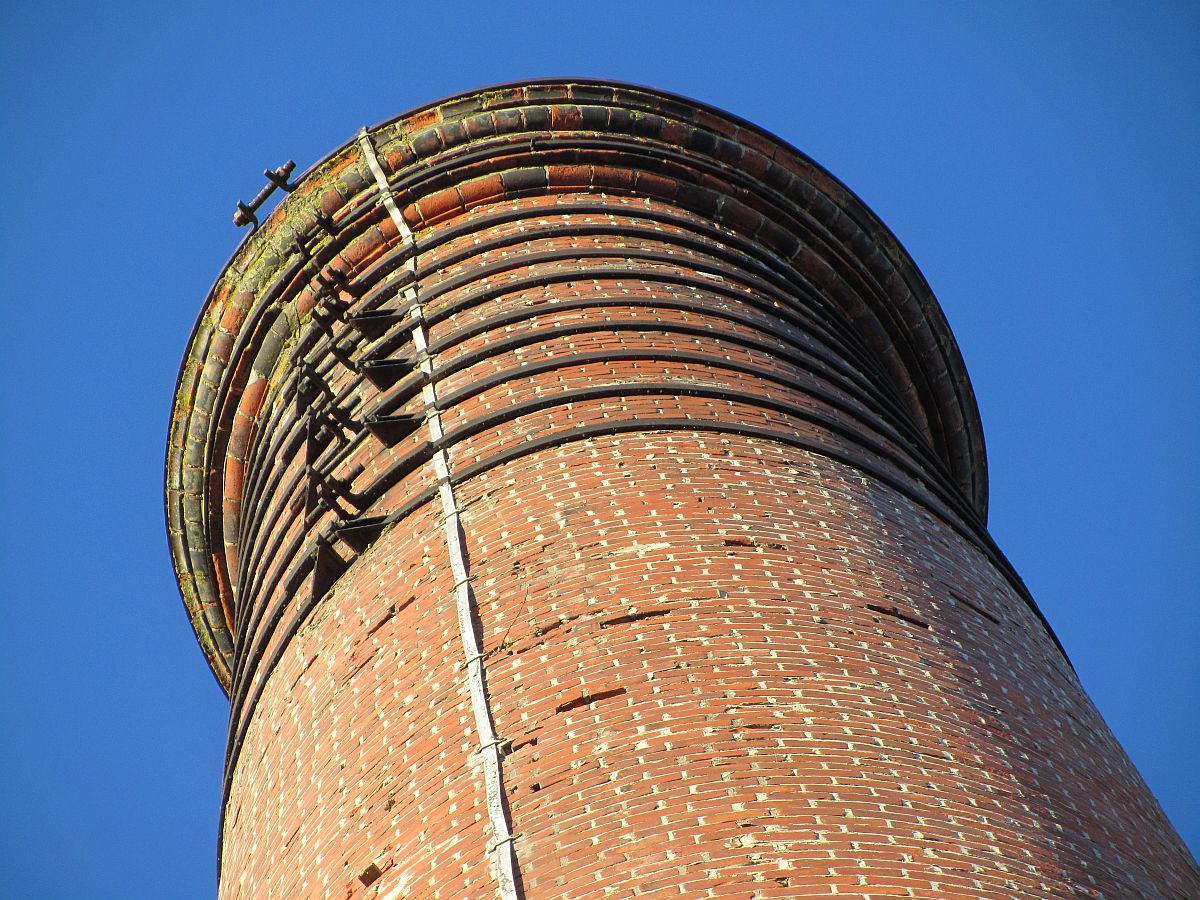 Brewer's Quay, Weymouth is a former Devenish brewery complex that closed in 1985. Parts of the site were then re-developed for retail use but this complex also closed during 2011. Plans have now been submitted for an extension to the buildings to encompass an 85 bedroom hotel, private apartments and further shops. The site is Grade II listed so hopefully the original chimney will be protected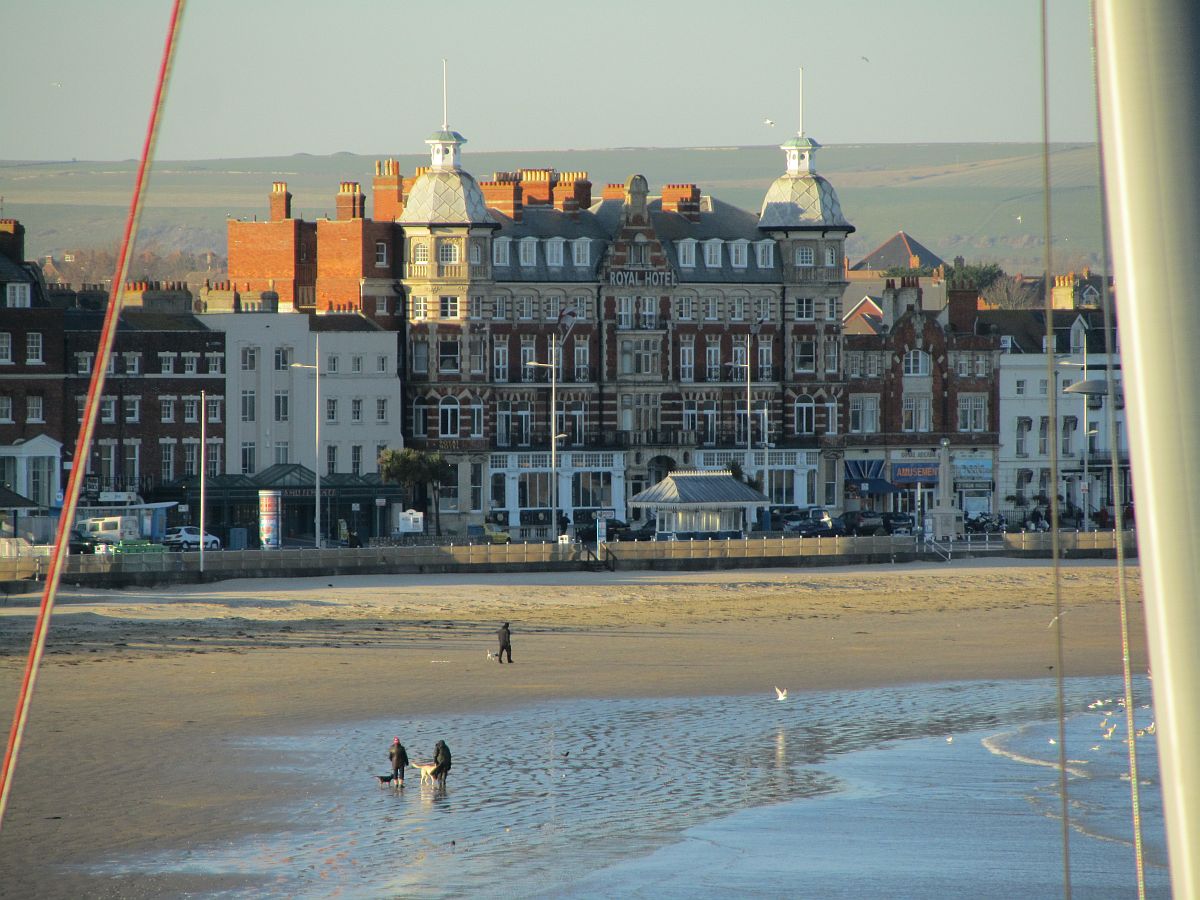 In stark contrast to the photo taken on 1 October, Weymouth's beach looks a little less congested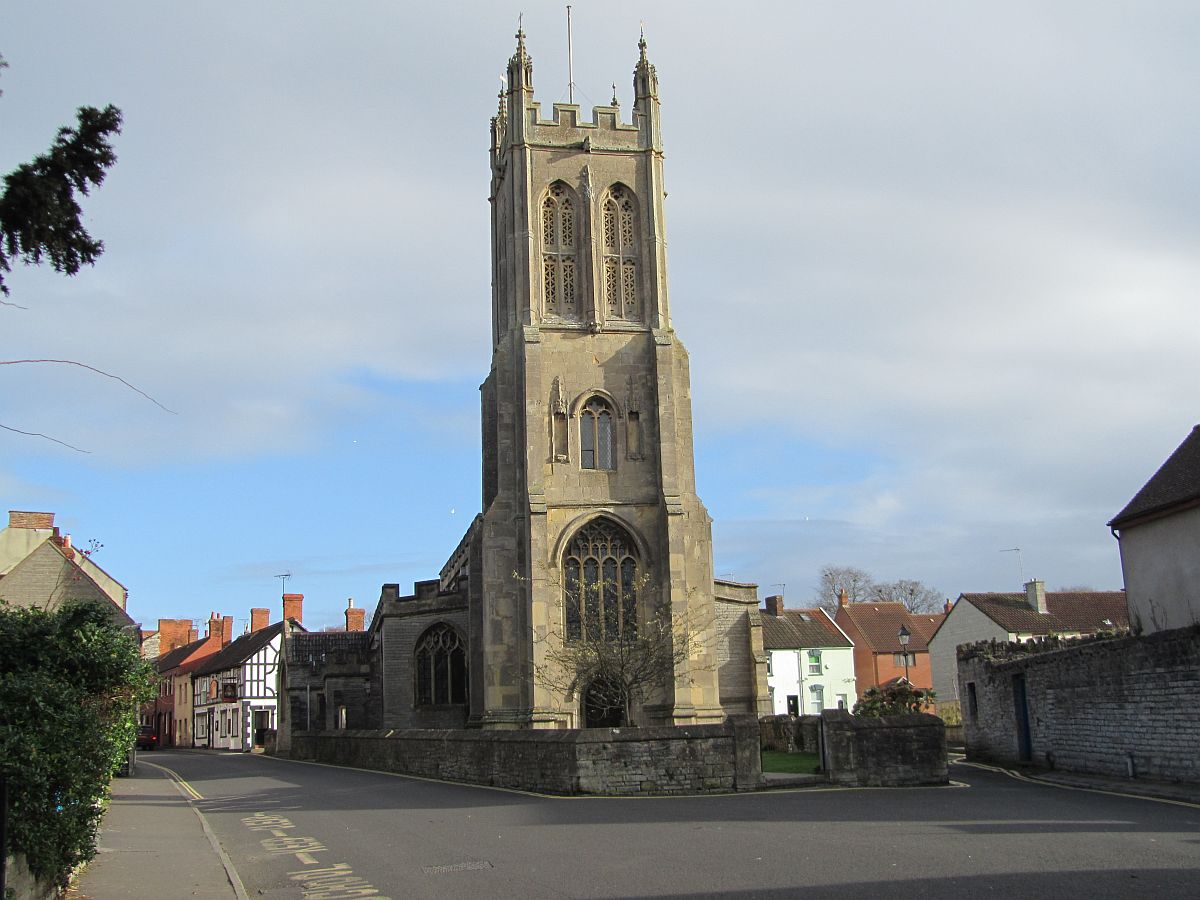 St Benedict's Church, Glastonbury which dates from c 1520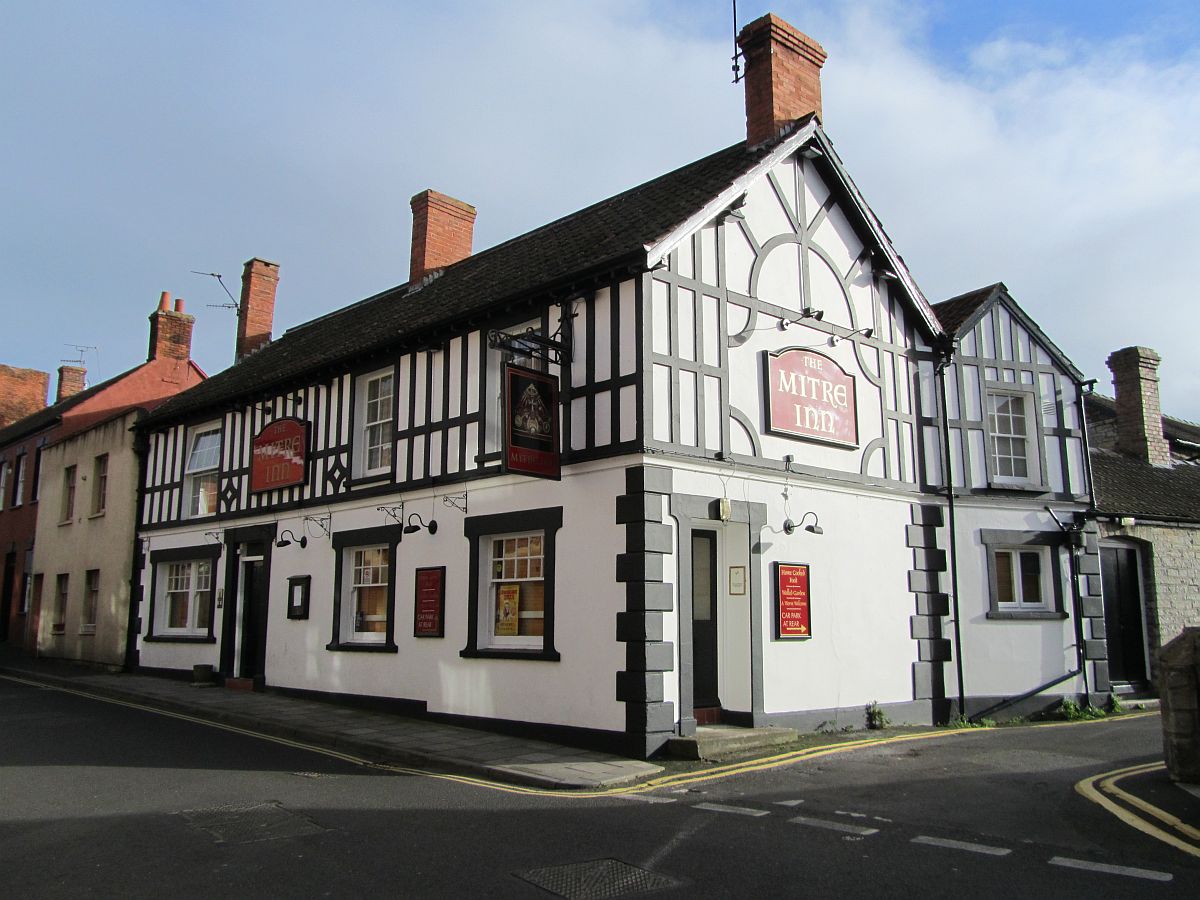 Glastonbury is littered with ecclesiastically-named businesses. The Mitre Inn is one such but is a mere newcomer compared to St Benedict's, its near neighbour, not appearing on the scene until 1680!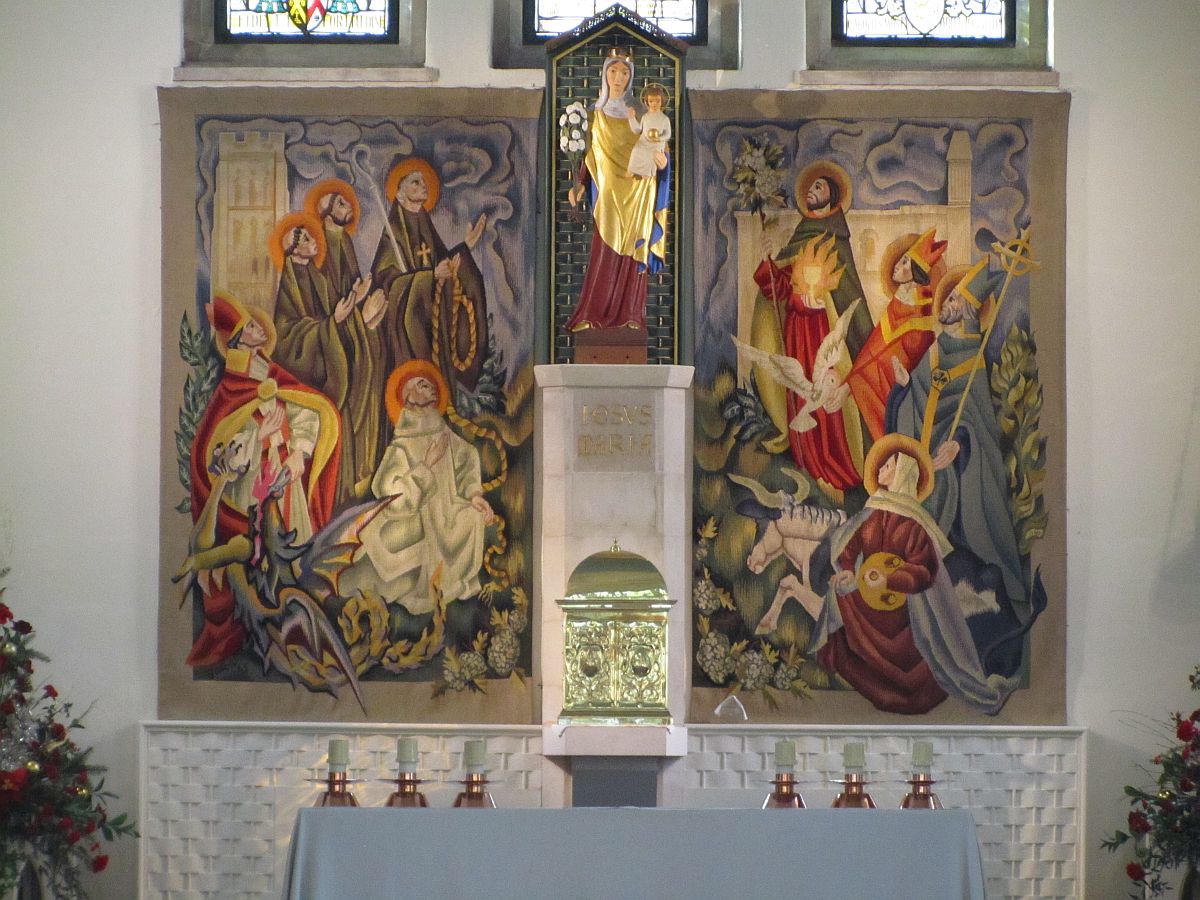 The reredos at St Mary's Church, Glastonbury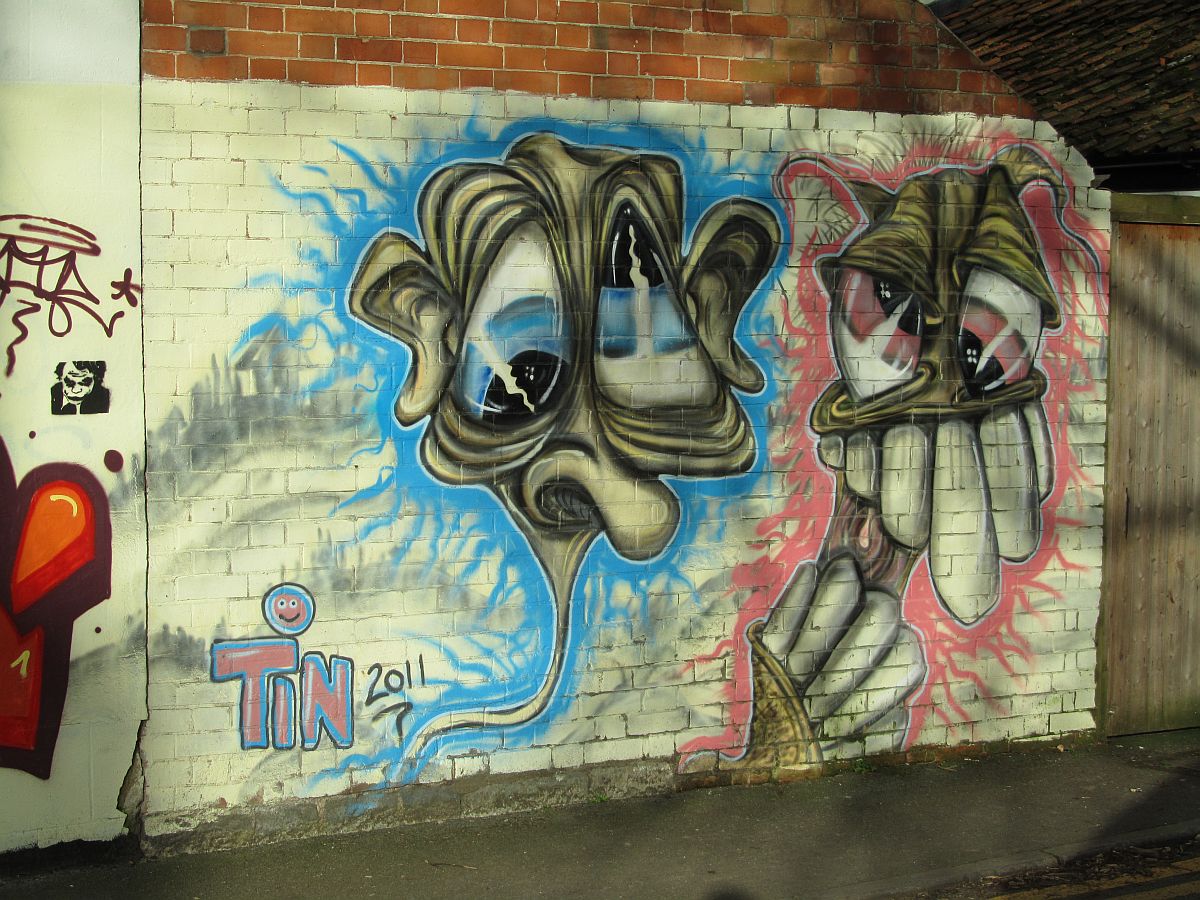 Graffiti, Glastonbury style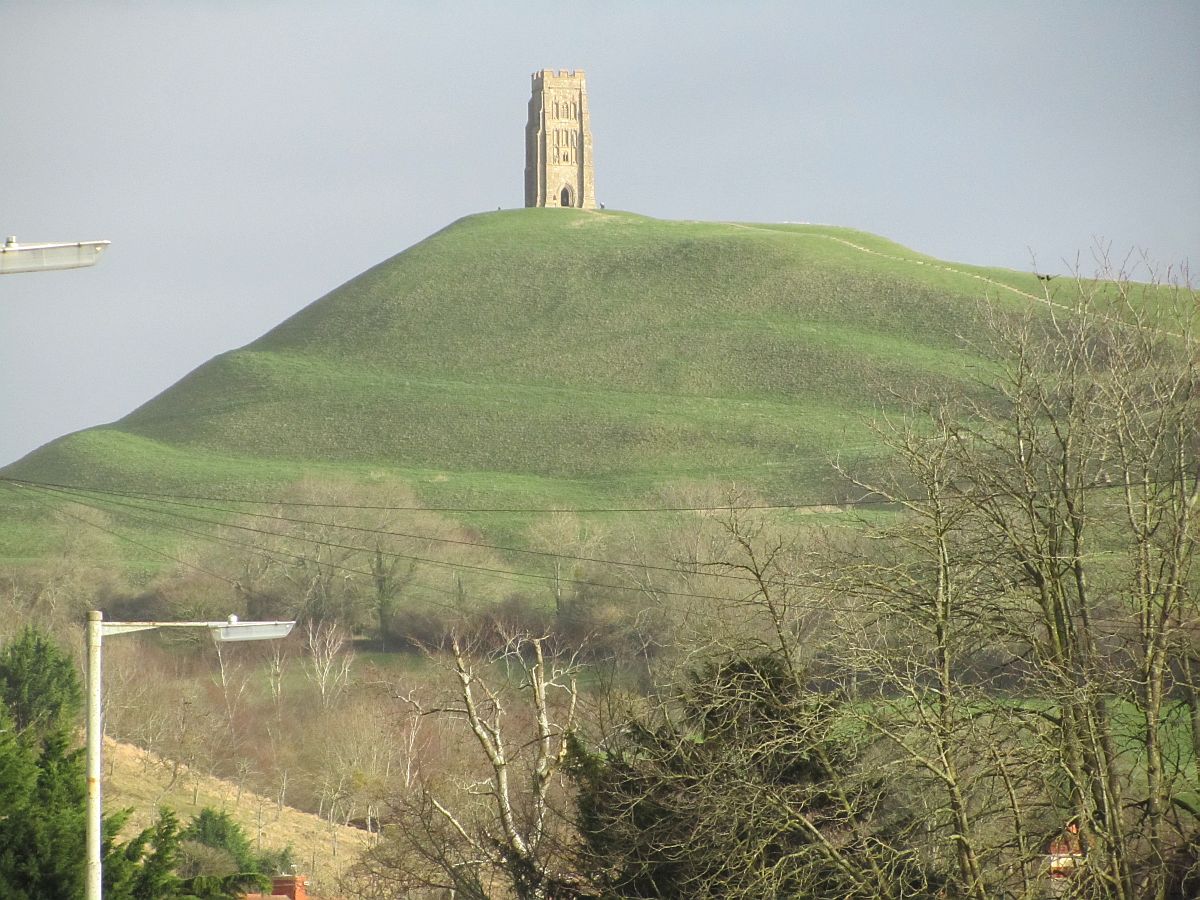 The Tor at Glastonbury refers to the hill atop which stands St Michael's Tower. The latter dates from the 1360s and was originally part of a church built to replace an earlier place of worship destroyed by an earthquake. It has a somewhat grizzly past as the last Abbot of Glastonbury was hung, drawn and quartered there in 1539 at the time of the dissolution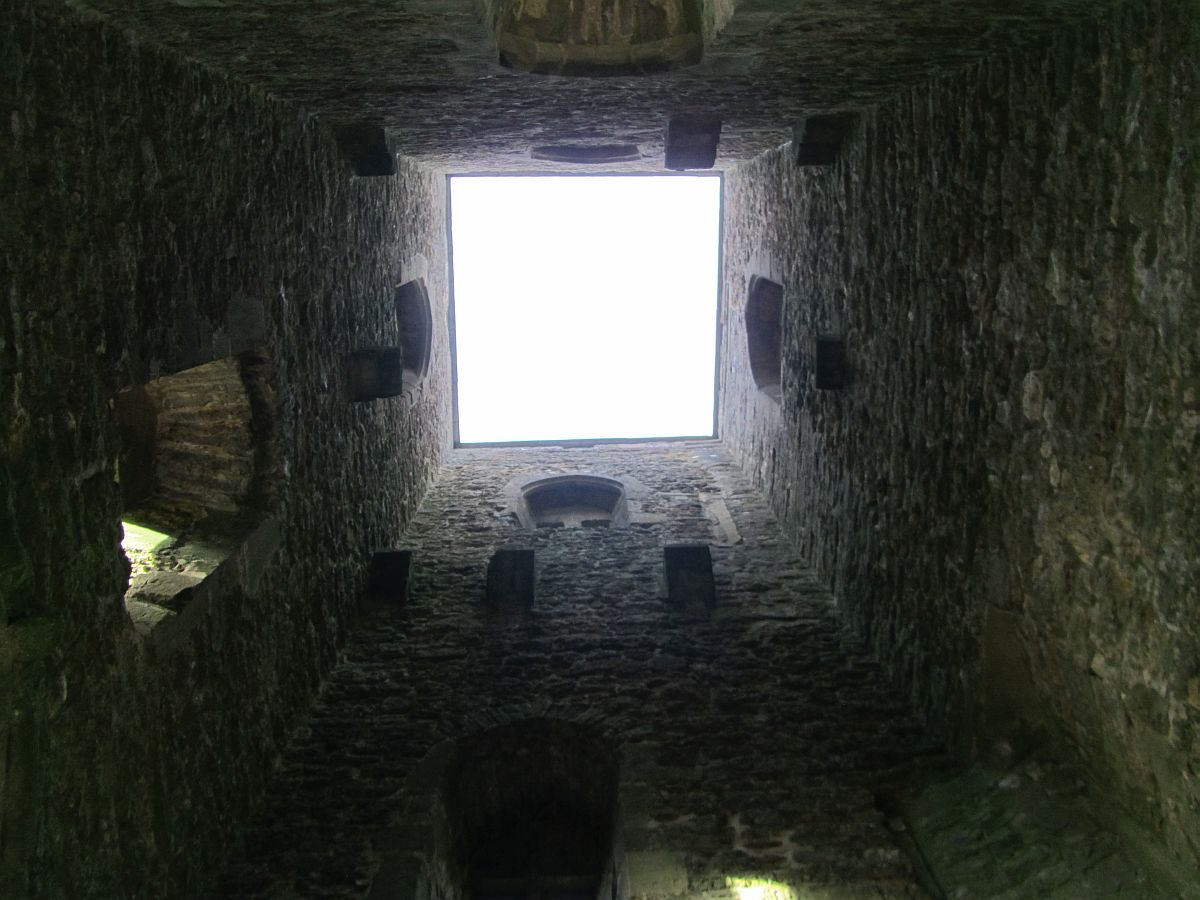 Inside St Michael's Tower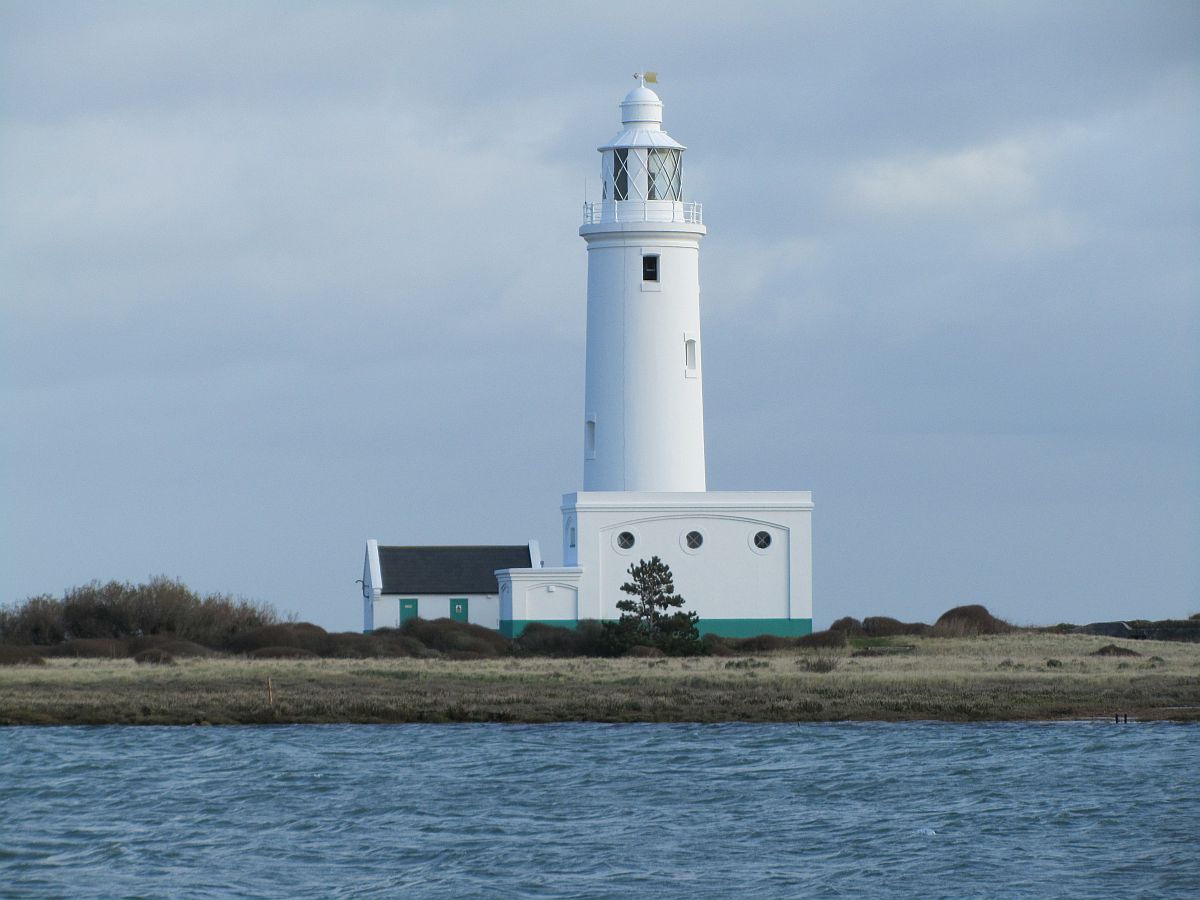 The Hurst Point lighthouse stands next to the castle which bears the same name, at the end of a 1.5 mile shingle spit which protrudes into the Solent from Milford-on-Sea. The present structure dates from 1867 and, in common with the vast majority of Trinity House lighthouses up and down the country, is now fully automated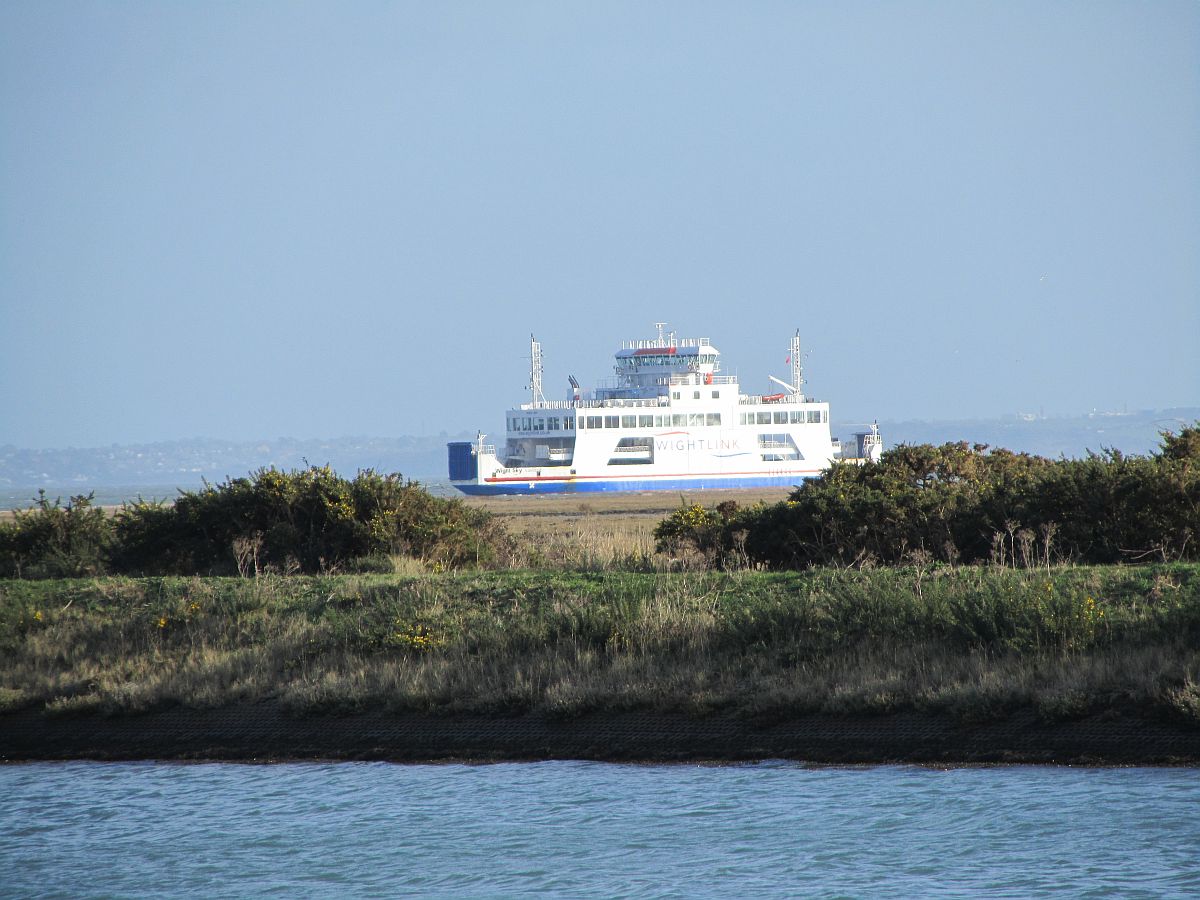 The Isle of Wight Ferry on its way back from Yarmouth to Lymington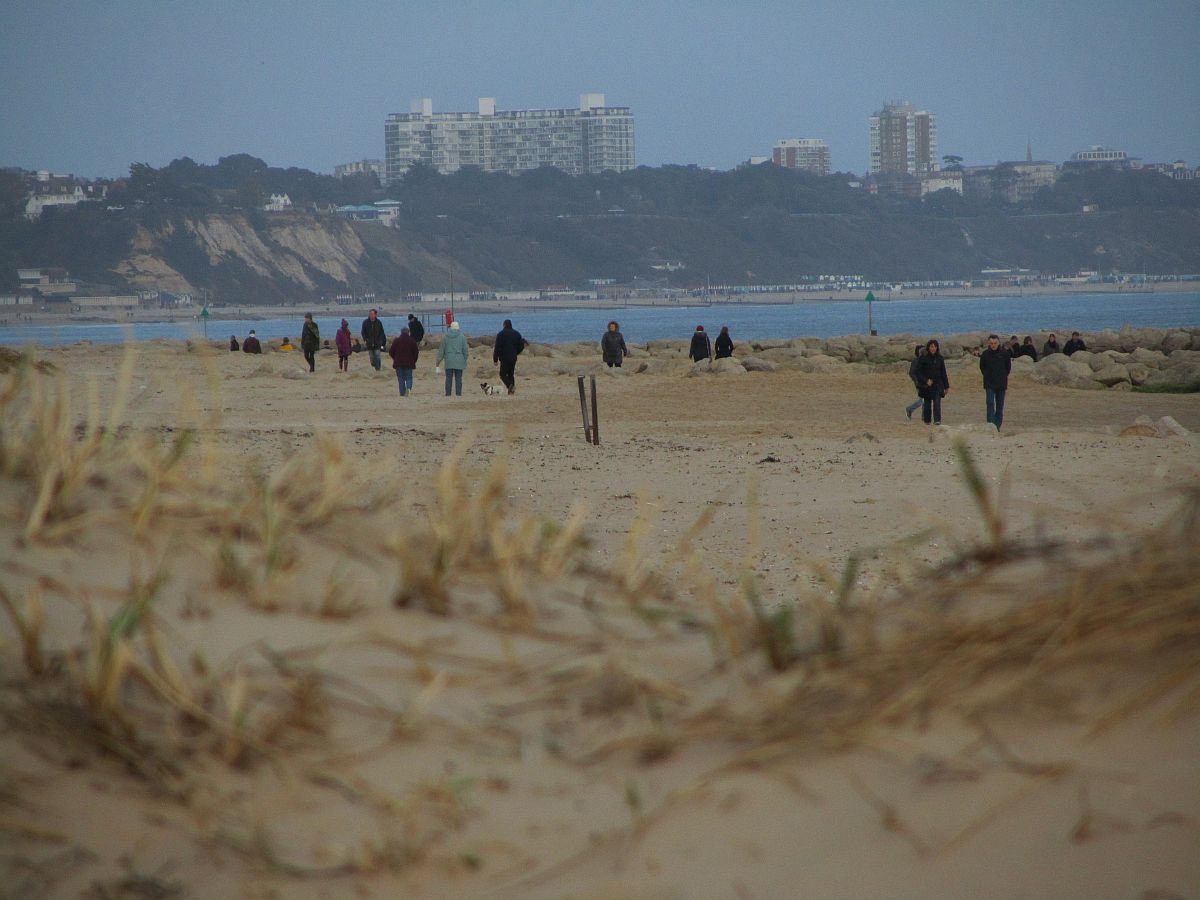 The beach at Sandbanks with Bournemouth in the background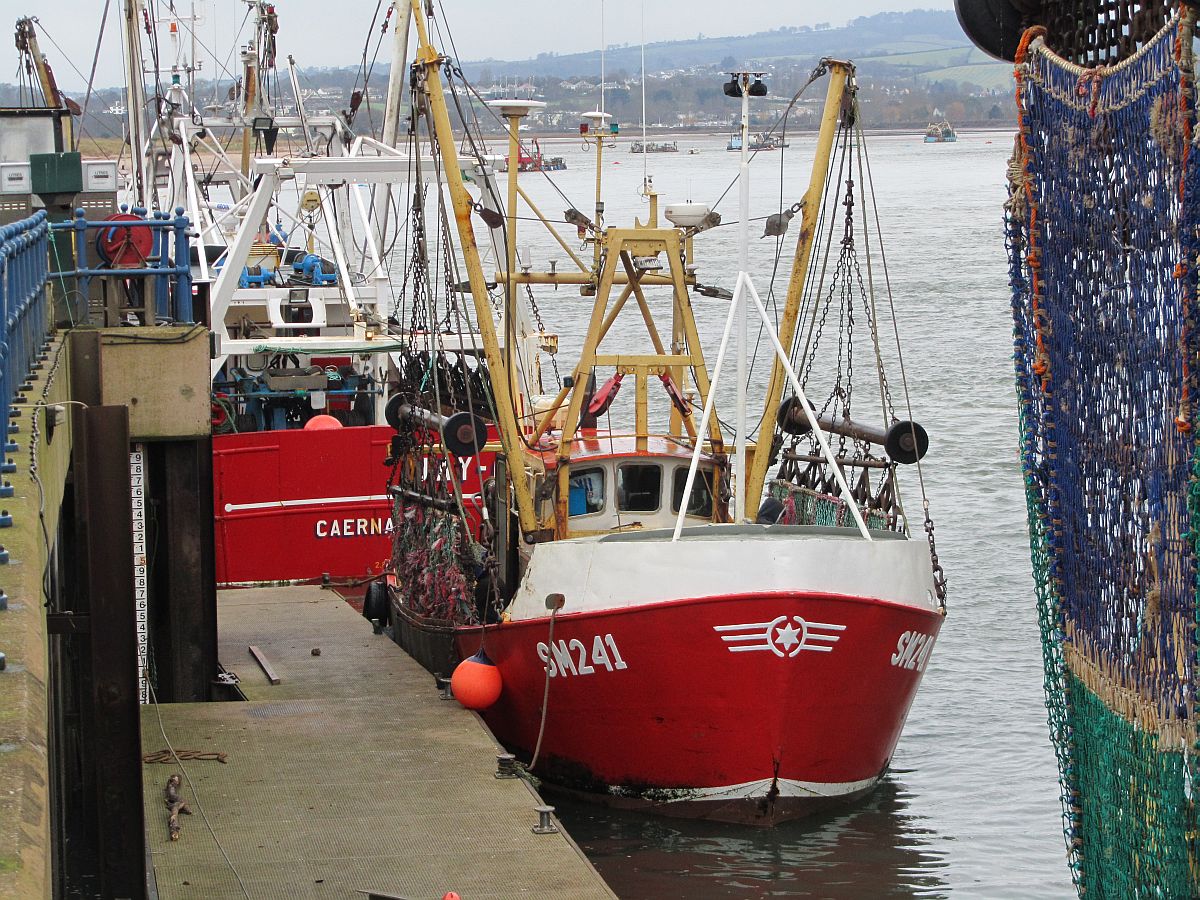 Although Exmouth's fishing industry can be traced back as far as the 16th century, the period that followed World War I saw a progressive decline and not much now remains. Nonetheless, 2 trawlers are seen tied-up at Exmouth Docks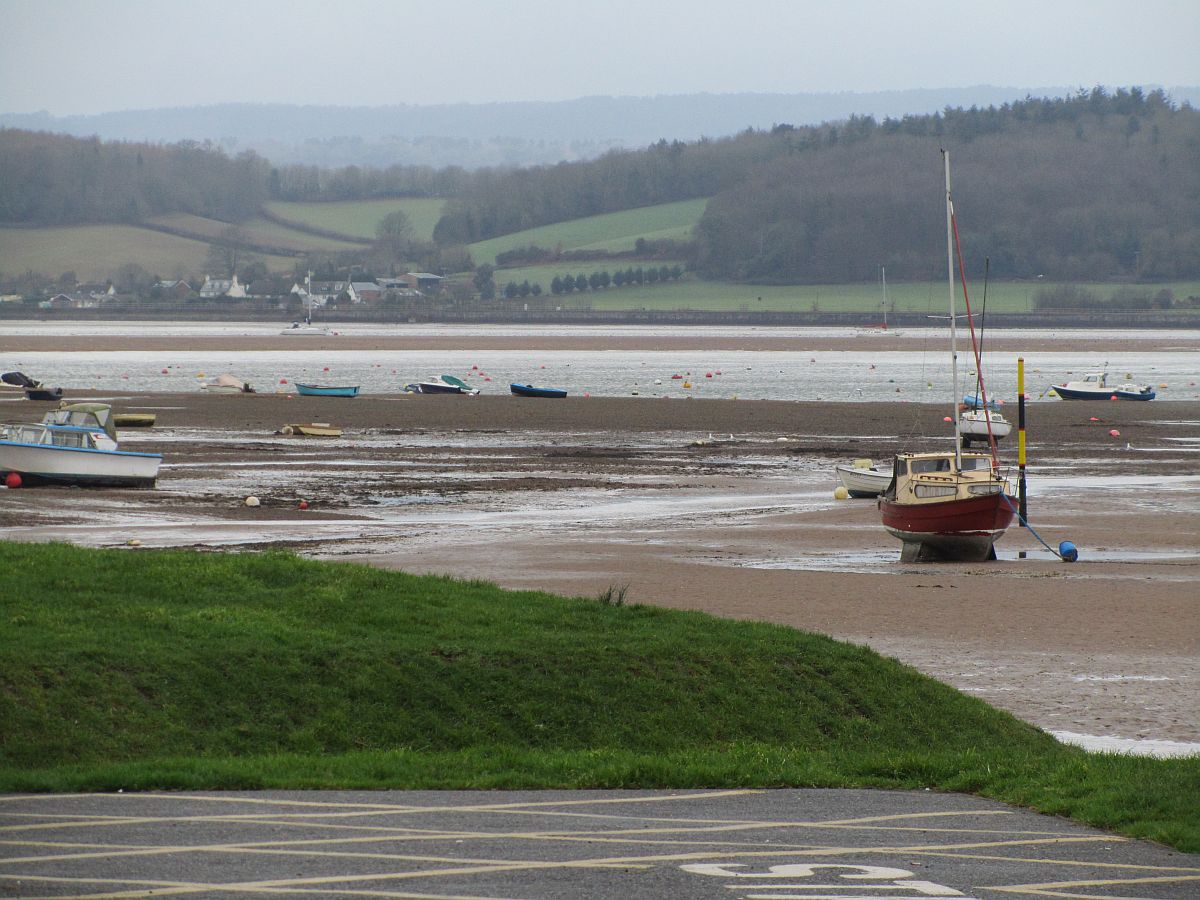 The Exe estuary at low tide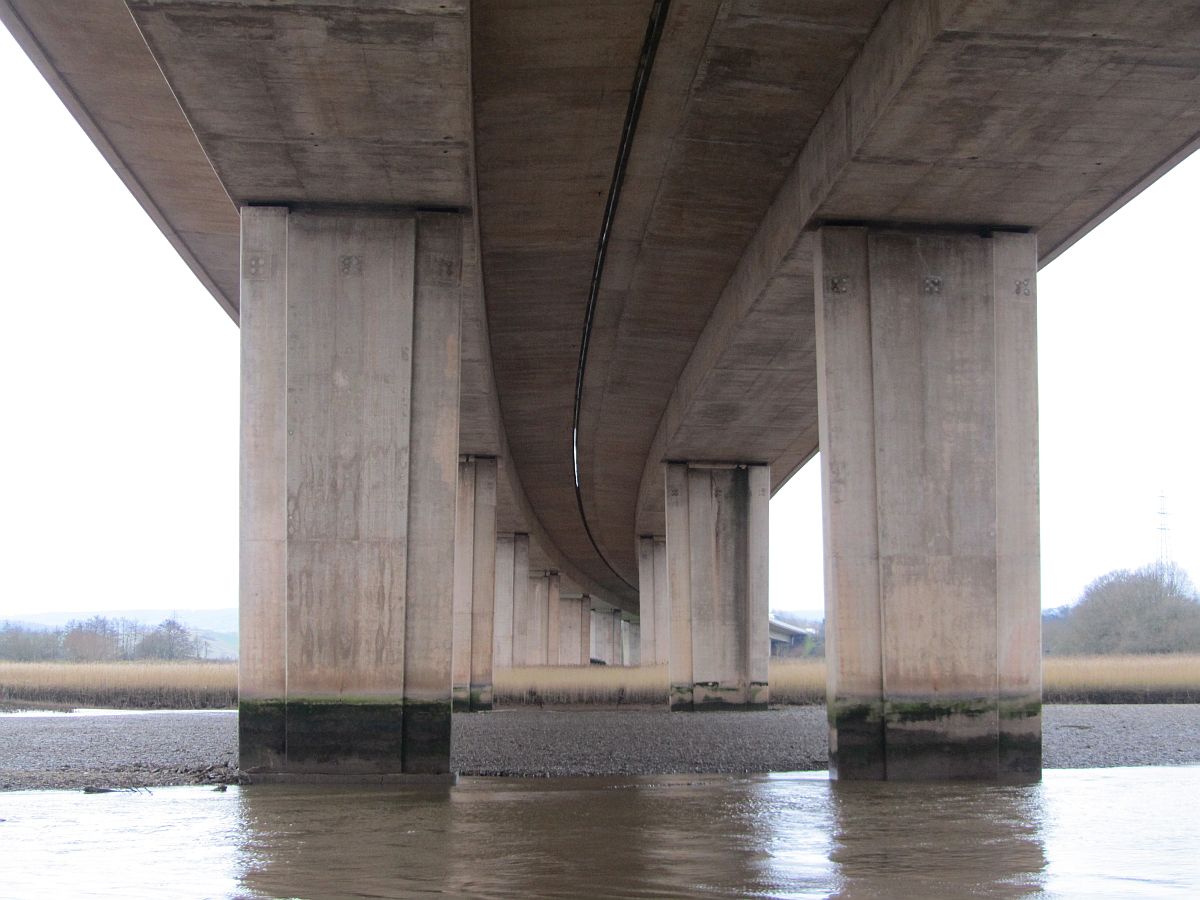 Exeter has 232 miles of roads within its boundaries but this stretch where the M5 crosses the River Exe is by far the busiest. The 2 separate concrete viaducts span a total distance of 3,245 feet and were opened by the then Prime Minister, James Callaghan, in May 1977. The total cost of the project, including the impressive arched bridge slightly further south (and all the road building from J30 to J31) was a meagre £12.88M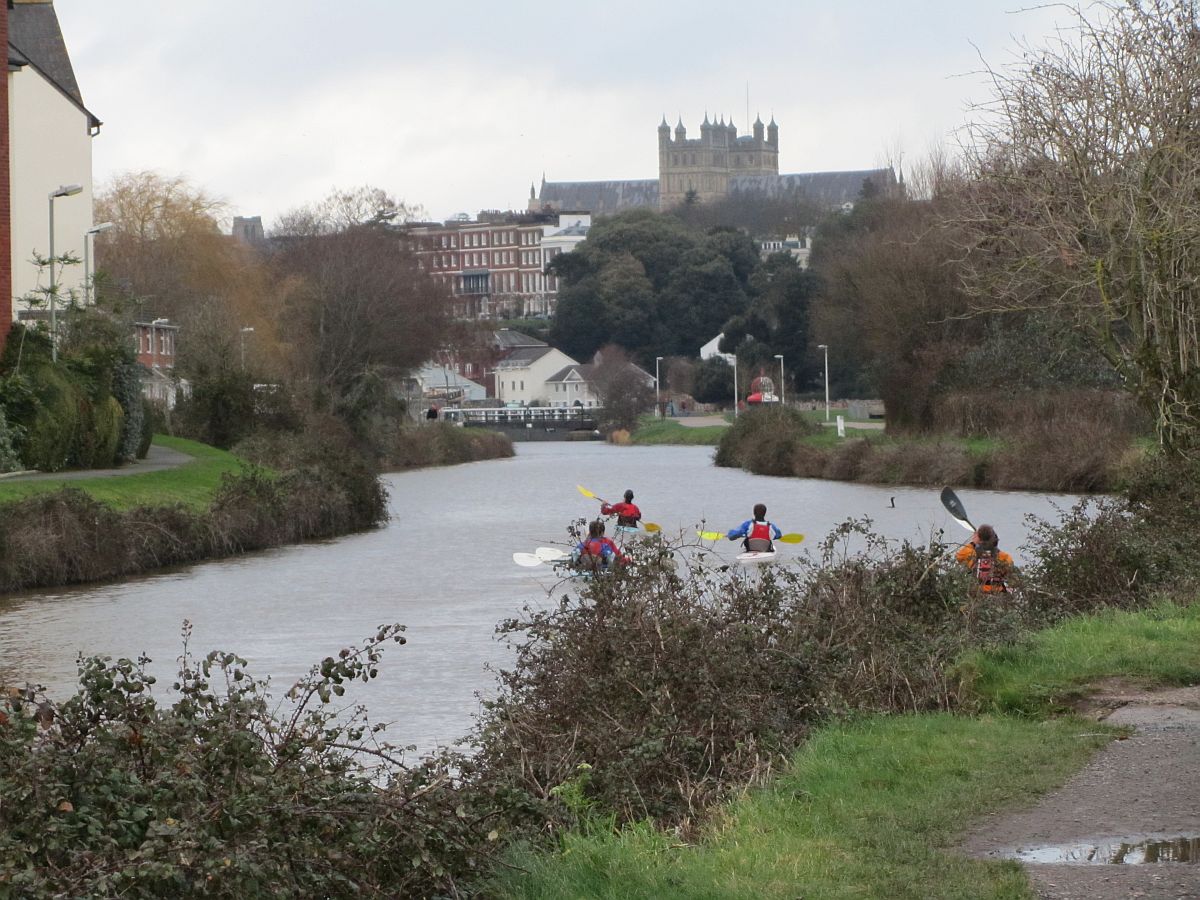 The River Exe with Exeter Cathedral in the background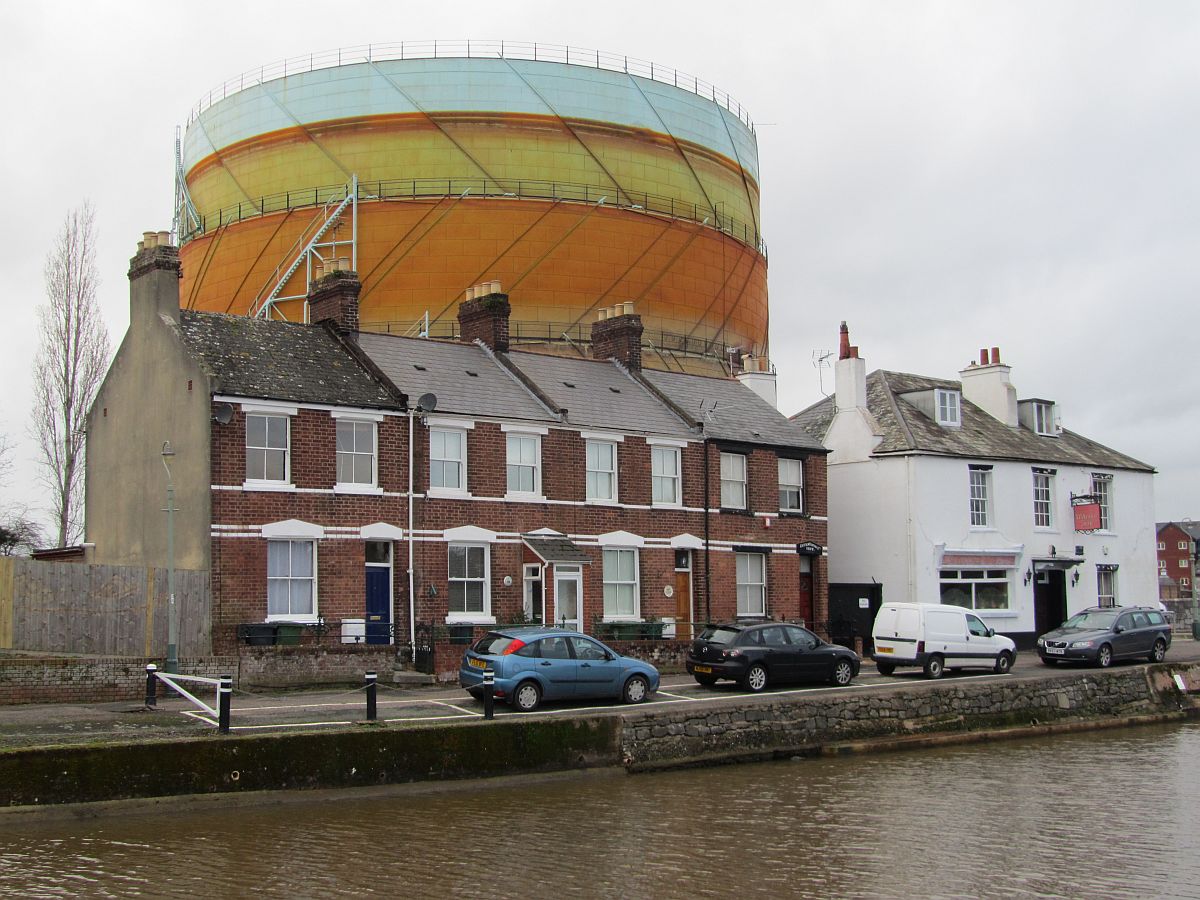 'Locally supplied gas available'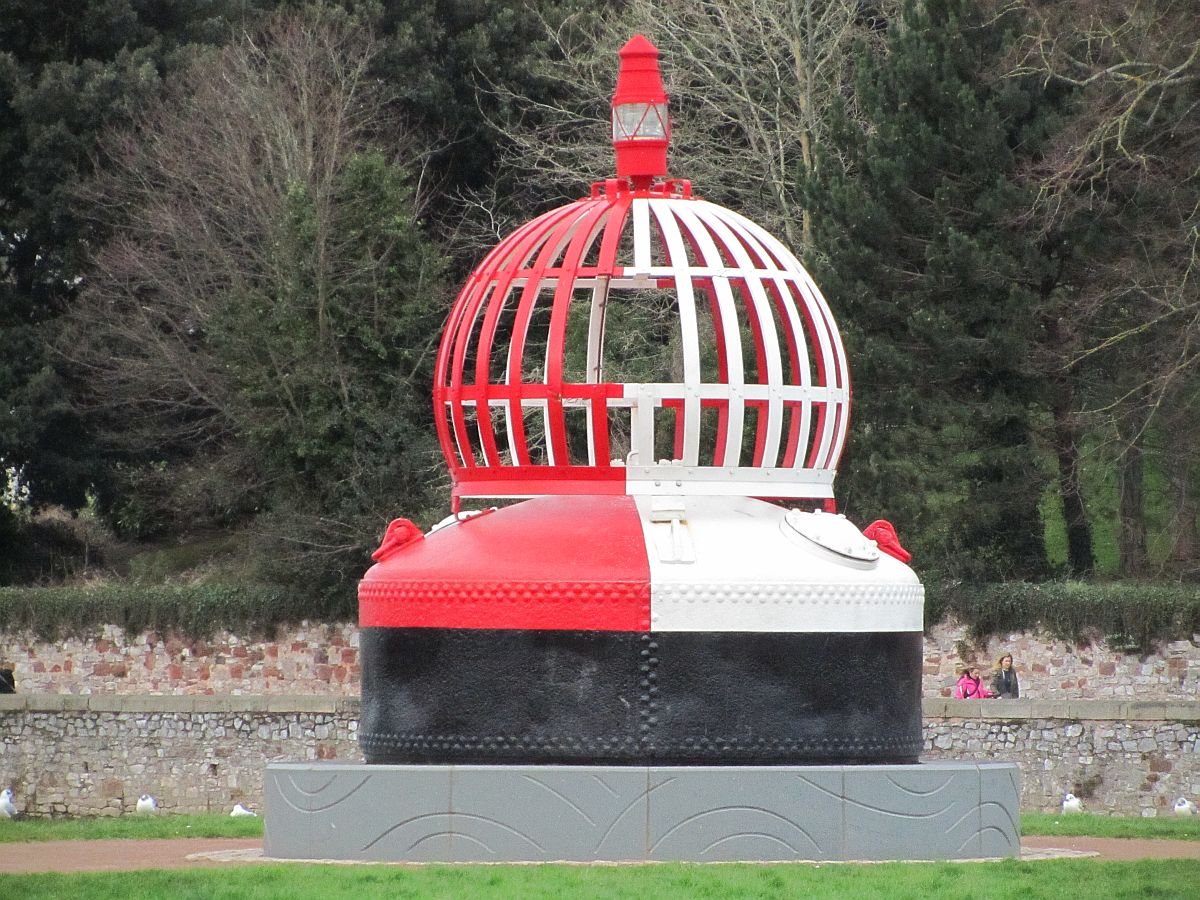 Whether or not this navigation buoy ever saw 'active service' is not recorded. It now provides an ornamental adornment near the new Quay development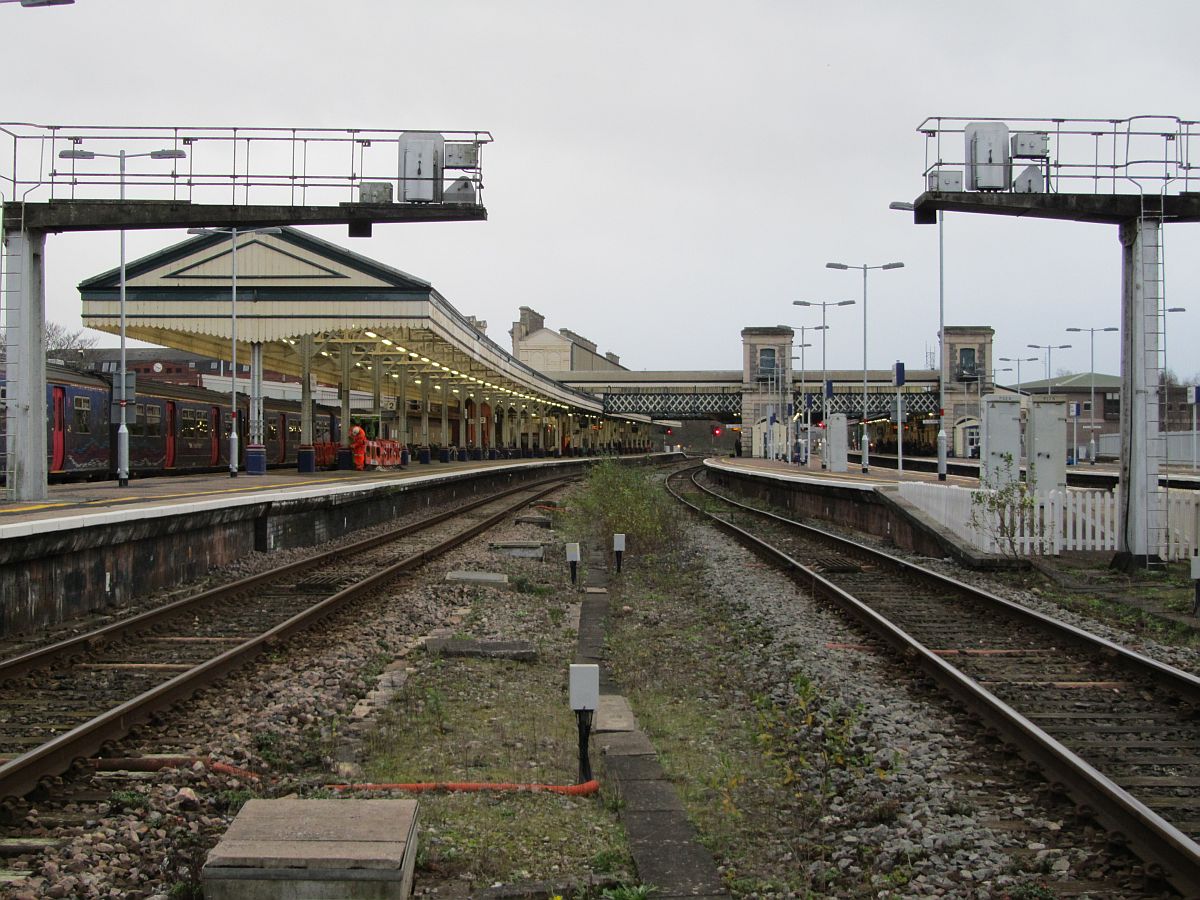 There are 7 railway stations in Exeter but St David's is the largest and busiest. Dating from 1844 it was designed by the legendary Isambard Kingdom Brunel. Its 6 platforms now cater for in excess of 2 million passengers annually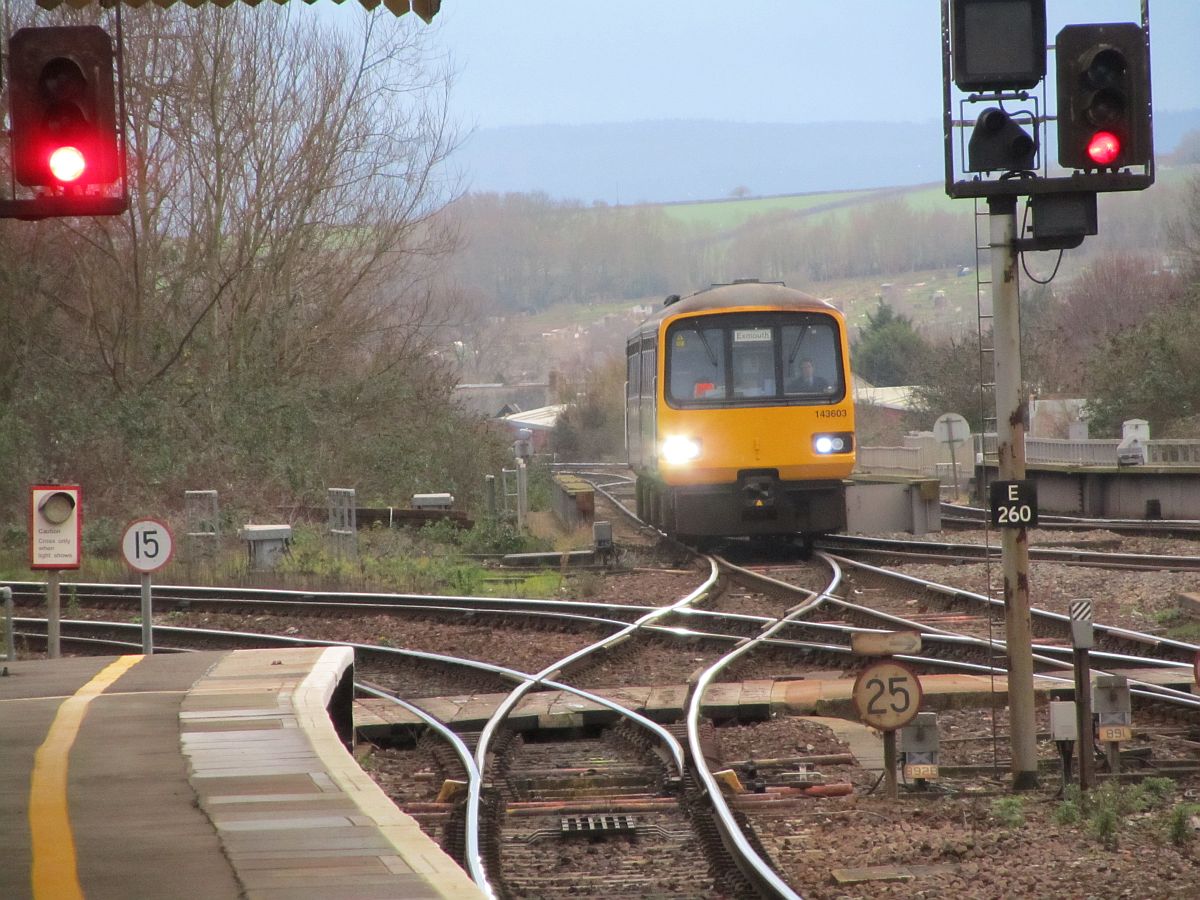 A Class 143 Diesel Multiple Unit approaches Exeter St David's on a service from Paignton to Exmouth. The train runs into Platform 1 where it then reverses and follows the West of England line (the one departing to the left) before branching off at Exmouth Junction